Locking Table Saw Fence Plan
If you have an older table saw or a lower cost one, the fence that comes with it is usually not very good. This table saw fence system will be a huge improvement and will make using your saw a pleasure instead of a chore.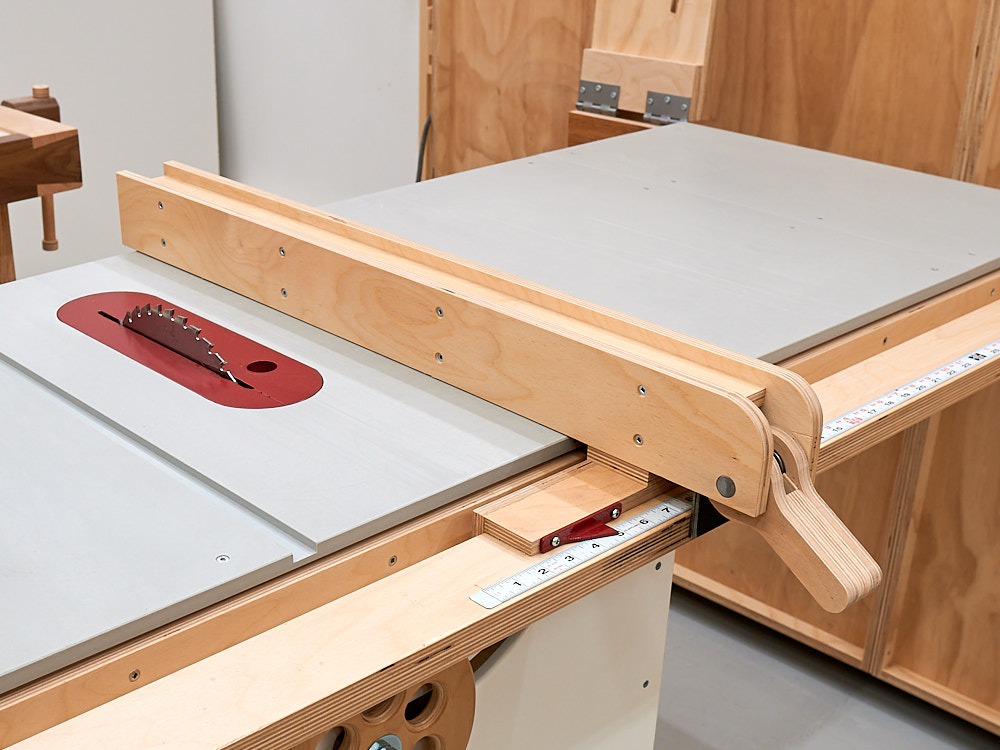 The majority of the parts for the fence are made with simple, square cuts on the table saw. It is assembled without any complex joinery, just butt joints that are glued and screwed together.
Feel free to look through the detailed build article for this project to see if it's right for you.
It uses readily available materials and hardware, and can be finished and ready to use in as little as two days (mainly due to glue drying time).
The fence can be made to any length to match your needs. It can be adapted to fit on most saws with a minimum of effort.
The cam locks the fence securely to the front rail and at the back of the saw, and releases instantly to quickly move to the next cut. It's self squaring and glides smoothly for fast, accurate adjustment.
The plans consist of 20 pages, with a materials list, cut diagram, detailed parts drawings and assembly drawings. It is in an easy to follow, step by step format that walks you through every part of the build.
For your convenience, this plan is made with both imperial and metric dimensions, with the metric dimensions (millimeters) in brackets. Screw sizes and other hardware are in imperial units.
Please read these important notes before buying these plans.