Ultimate Feather Board Plans
Finally, a feather board worthy of the name "Ultimate". This convenient to use accessory works with my fence system and locks securely onto that rail with the same mechanism – a simple locking cam. It goes on quickly and is extremely easy to adjust and use. When you are done it comes off just as quickly and is compact for easy storage.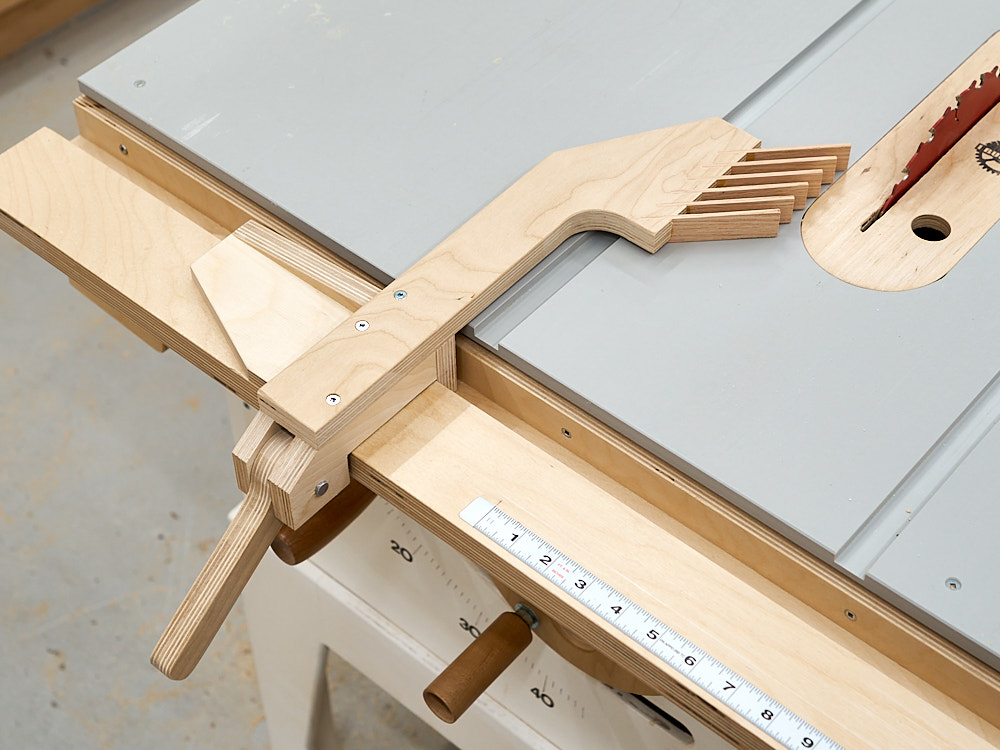 Made almost entirely from plywood, you probably have enough scrap on hand to build yours right away.
The fingers are solid hardwood and are glued in, but easily replaceable. They provide the perfect amount of spring tension to hold the stock tight to the fence, and also work to help prevent kickback.
Please look through the detailed build article for this project to see if it's right for you. Remember that it works with the rail for my fence system.
The plans consist of:
a materials list
11 detailed drawings showing all of the dimensions and assembly steps
The plans are easy to follow and all of the dimensions are in both imperial and metric, with the metric dimensions (millimeters) in brackets. Screw sizes and other hardware are in imperial units.
Please read these important notes before buying these plans.