Making An Up/Down Light Workshop Projects
After I completed the new ceiling in the shop, I found that the area around the miter saw station was a bit dimmer than I'd like. In the previous set up, there was a light directly above the saw, and I figured the best way to get that light back was to make a simple fixture to mount on the cabinet directly over it.
I started with an old desk lamp that was headed for the dump:
I used one of the sockets and some of the hardware from this. I'll keep the other socket for another lamp project.
The fixture itself is a simple plywood box that is 14″ long, 6″ wide and 5-1/4″ deep. To make it look more finished, I mitered the corners and to clamp the miters, I used tape: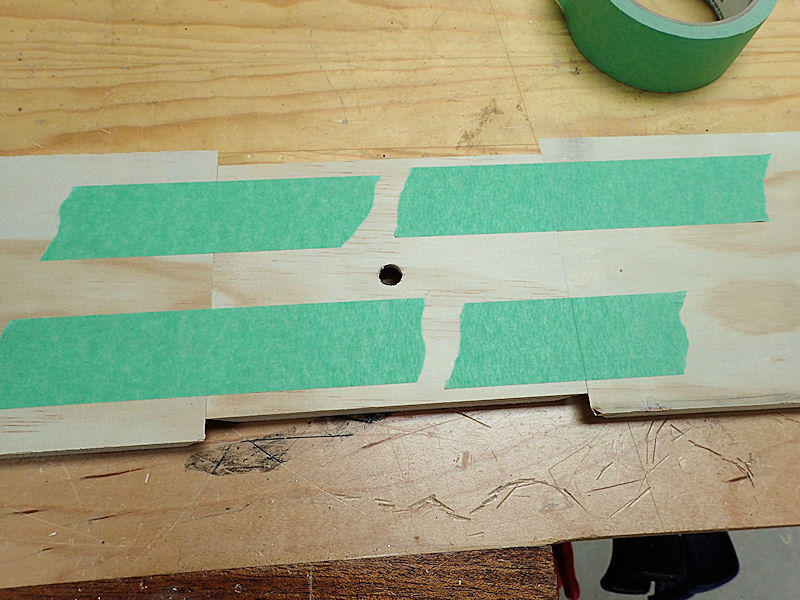 Then put some glue in the joints and closed it up. Tape does an excellent job of clamping and keeping the parts in line.
The box has slots for lenses on the top and bottom. These need to be removable, to change the bulb, so I made slots in the end.
When it's cold in the shop, I'll move the parts over to the heater to keep them warm while the glue dries:
Finished and installed. I casts light down onto the work surface and up onto the ceiling to improve the overall lighting in the room: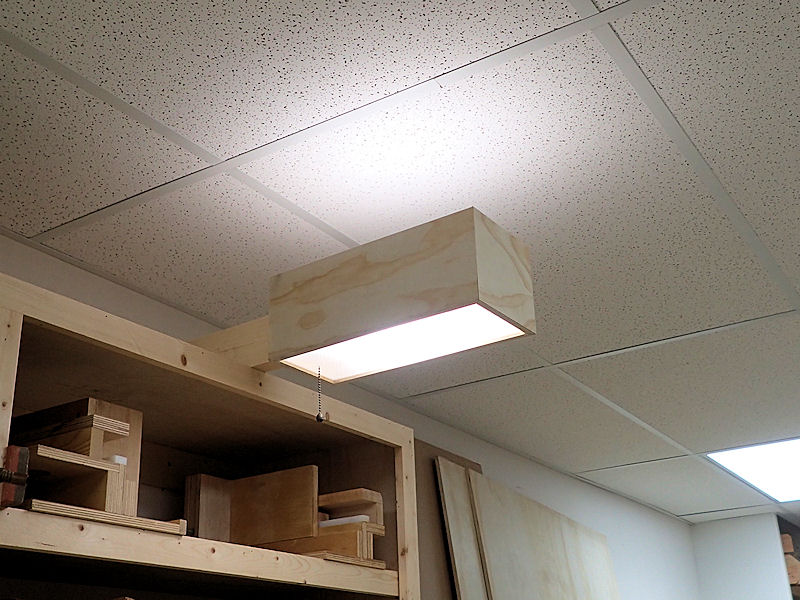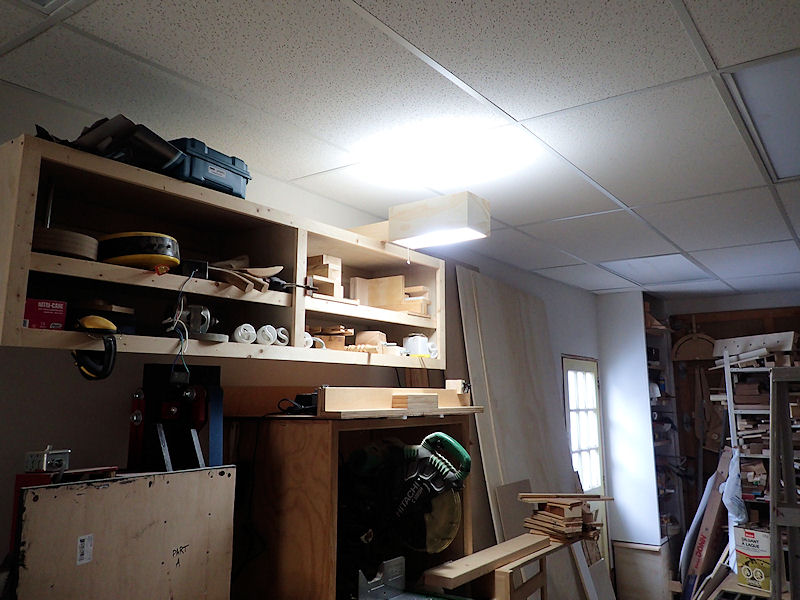 It really does a very good job of brightening the area.
I made a video showing the process:
I received a lot of comments asking why I left the top of the fixture open, so I made a short video demonstrating the difference when the top is closed with a reflector: