Zero Clearance Table Saw Insert Workshop Projects
Why buy what you can make? Especially true if what you need is nearly impossible to find, like a new insert for a vintage table saw.
I made the first one from 1/2″ Baltic birch plywood and it has seen a lot of use over the past 3 years, but it needs replacement. The blade opening has gotten too big for cutting thin stock, but I will keep it for when I make angled cuts.
I made a video showing how I did it. There's a bit of an intro and some other work on the table saw, so skip ahead to 3 minutes for the insert only:
The old one. Still usable, but the blade opening is no longer "zero clearance":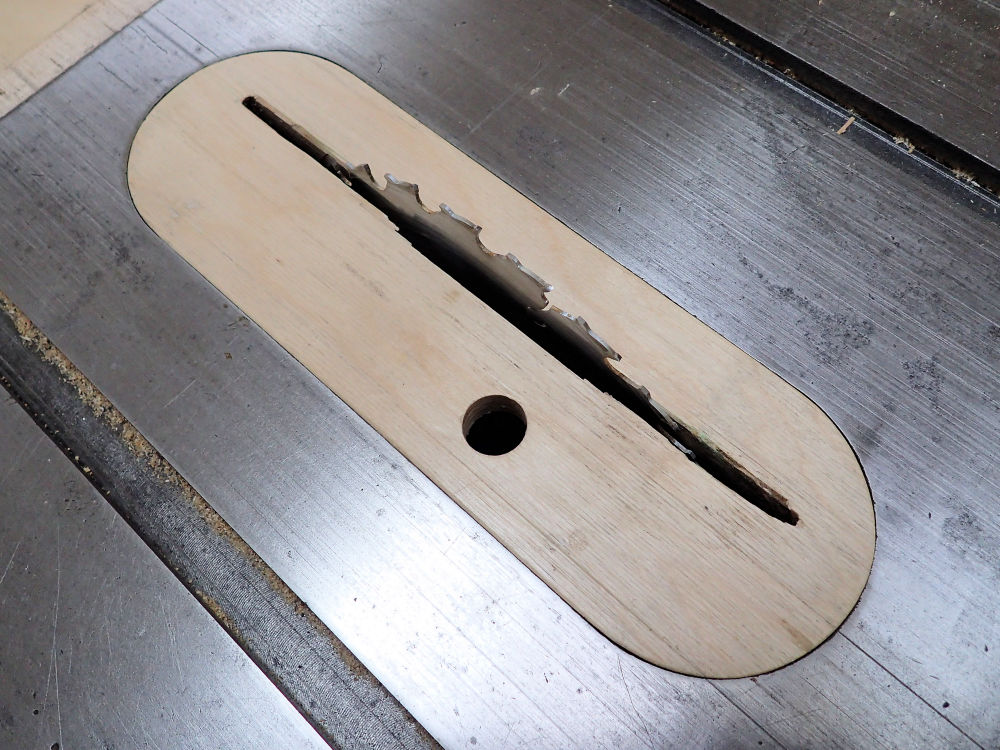 After cutting a new piece of 1/2″ Baltic birch plywood to the right width, I used the old insert to mark the new one, then cut it out on the band saw: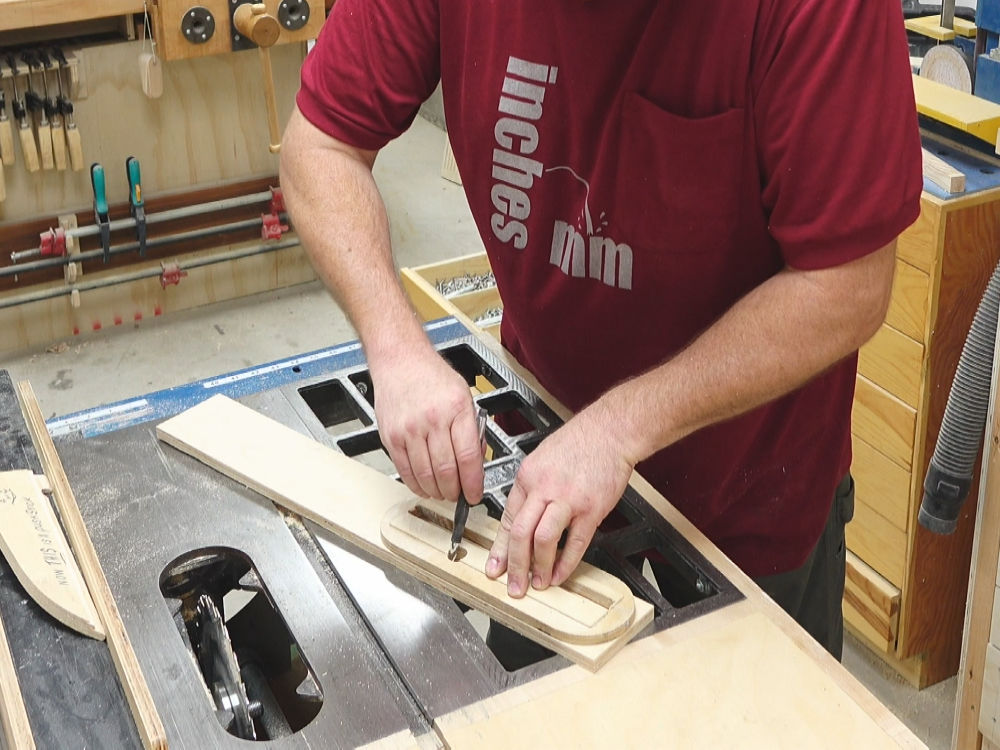 A 3/4″ finger hole is drilled to make removing the insert easy:
Then it was over to the disk sander to fine tune the fit: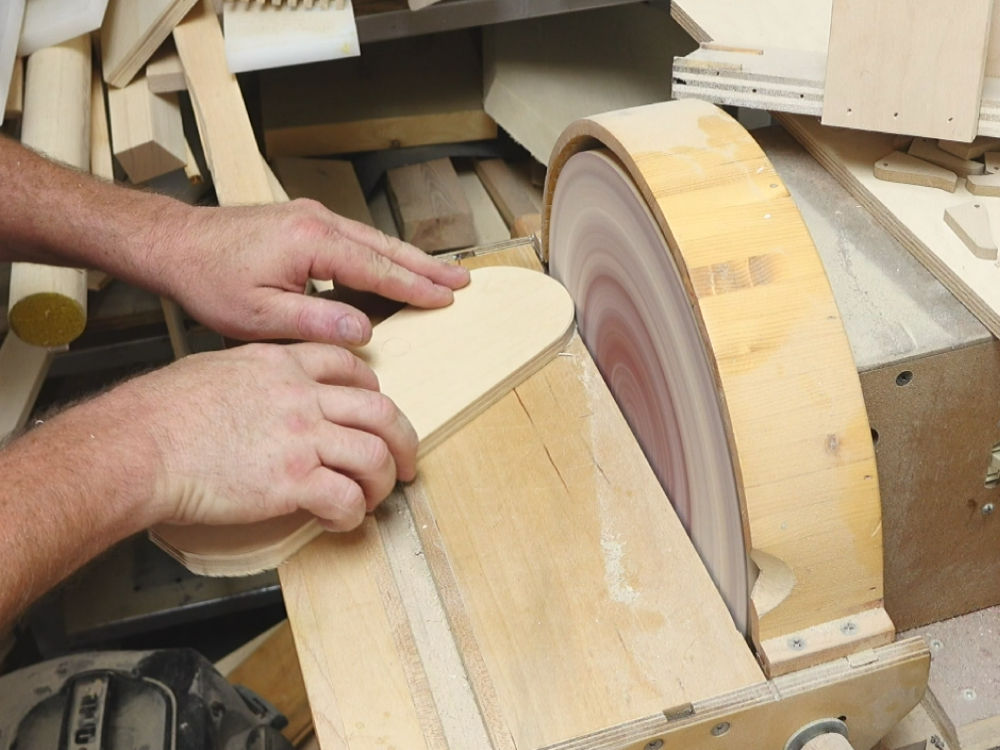 Since the tabs that the insert rests on are less than 1/2″ from the surface of the saw, I cut the insert thinner along the edges:
Prior to making the first one, I drilled a small hole at the back of the opening for a pin. The pin stops the insert from lifting at the back.

I used the old one again to line up the pin on the insert and drilled the right size hole for a 2″ nail: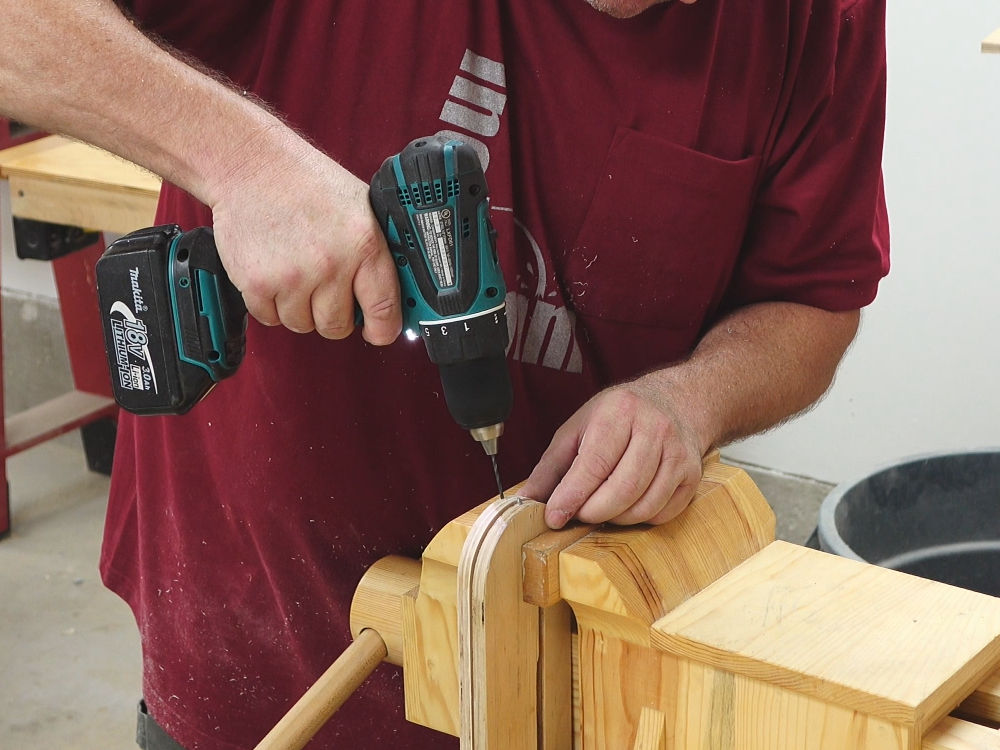 I cut the rest of the nail off, just leaving about 1/8″ sticking out of the end:
To cut the new slot, I lowered the blade all the way and positioned the fence over the insert. I could then plunge the blade up through as high as it would go. Done and ready to use.