Replacing The Cord On My Circular Saw Workshop Projects
I've owned the circular saw that I have now for quite a long time, and it still performs well. It has seen a lot of use, and some abuse over the years. Dropped, dropped again and dropped some more, plus it's seen its share of bad weather. Snow. Rain. More rain.
You get the point. It's a tool, not a trophy.

Over the last year, the power cord has started to really deteriorate, and it's at the point where the only viable fix is a complete replacement: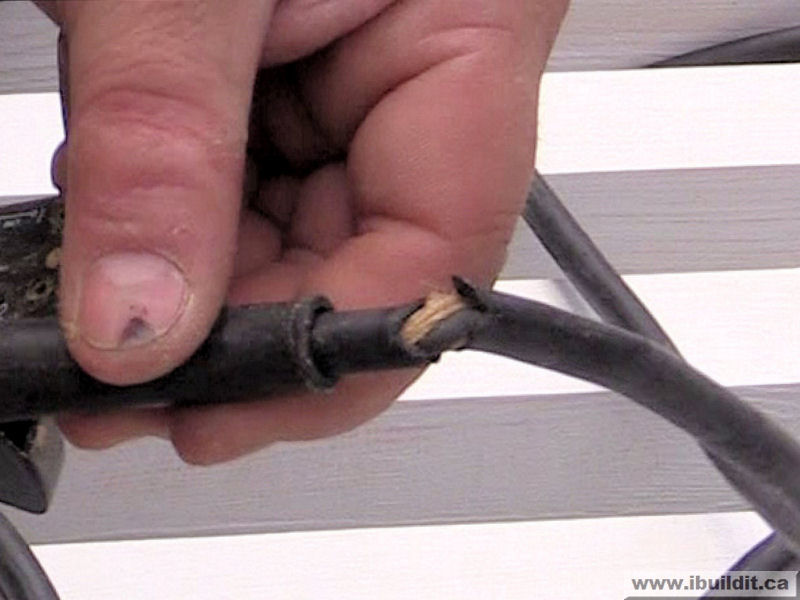 Broken. Not just there, but in a few other places. Also, the cord was never great, so putting a higher quality one on is a definite step up.
I made a video of the whole process:
To start, the screws that hold the other side of the handle need to be removed. These are torx, and luckily I had the right size bit to use in my screwdriver.
Of course, the bit I have is short and the shaft of my screwdriver is thick, so I had some difficulty fitting it into one deep hole. For that one, I found a skinny bit holder and reamed the hole with a 3/8″ drill bit.
I could then get my screwdriver in and undo the screw.
The half of the handle came off and I had a look inside to see what I'd need to do to replace the cord:
I immediately saw that I had already done some repairs, as I could see an example of my handy work: how the wires were attached to the switch terminals.
I removed the screw holding in the switch and the screws from the terminals where the cord is attached: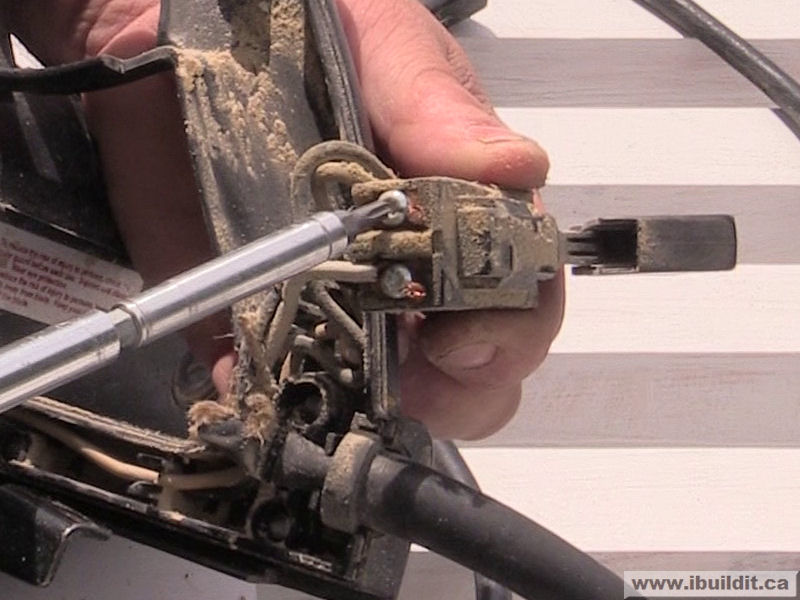 The old cord could be removed entirely and I pulled the sleeve off and put it on the new cord:
Next, I can strip some of the outer insulation off by making shallow nicks, then bending it to tear through the rest of the way. I don't want to cut through the insulation on the individual wires inside: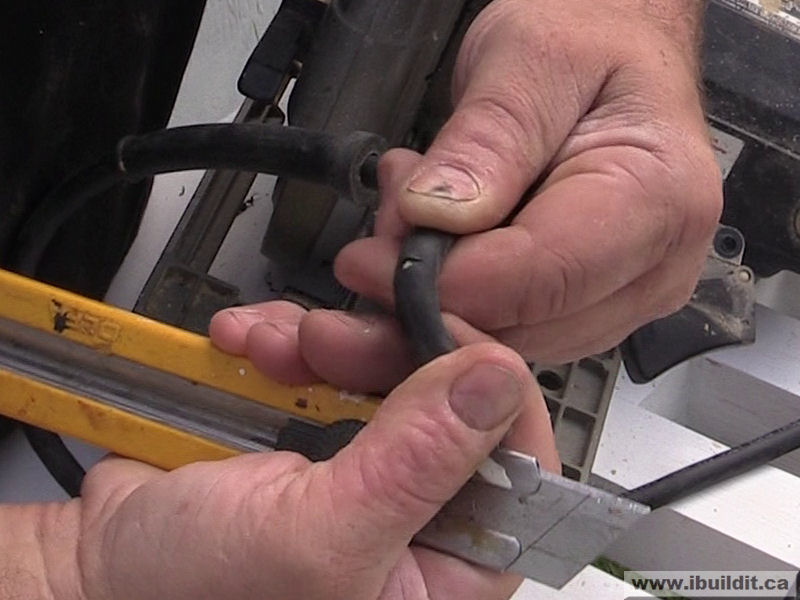 There are strips of paper inside that help reinforce and pack out the cord, and I trimmed these off: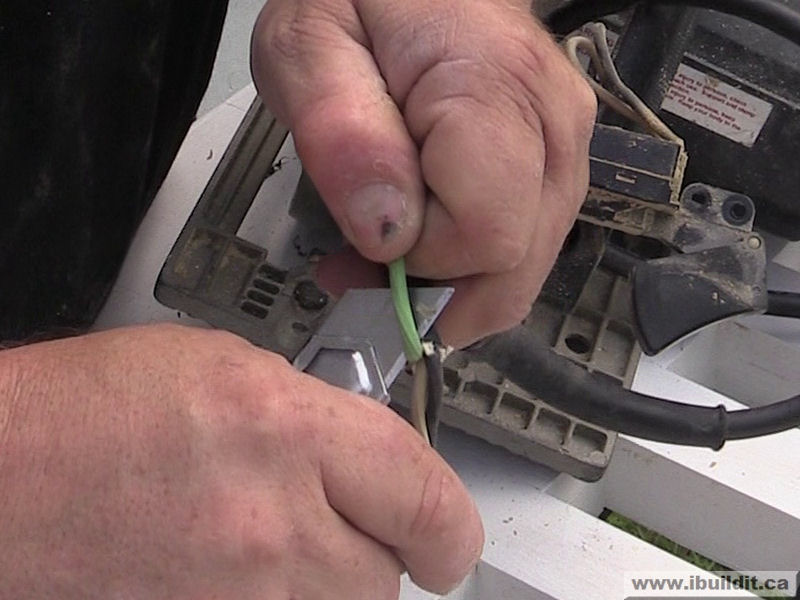 I cut off the green ground wire as well, since the saw is double insulated and doesn't need a separate ground.
With the insulation stripped from the white and black wired, I can form a ring to hold the wires securely to the switch terminals. First, the wire strands are divided in half, then twisted two or three times. I use a torx bit to wrap the wires around to form the ring, and finish twisting them together:
Perfect, now I just need to do the black wire: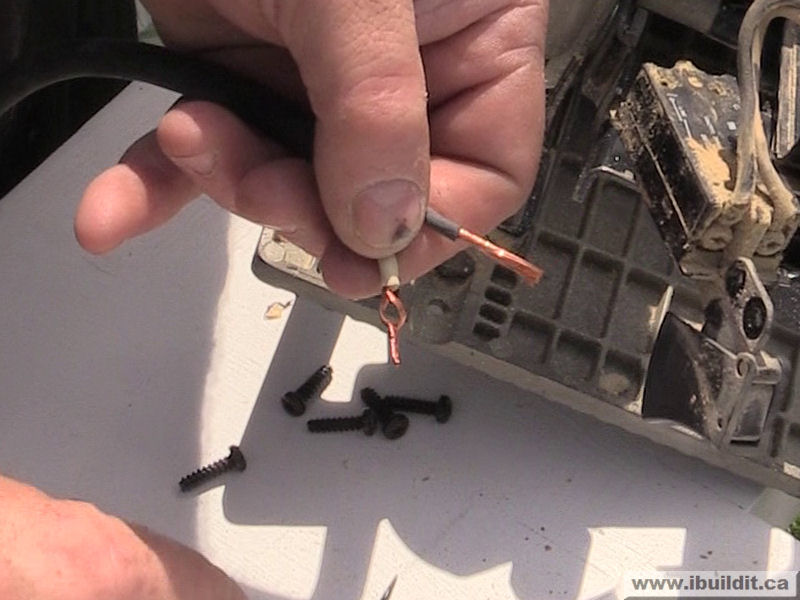 Attaching the wires to the switch and tucking the wires inside the saw: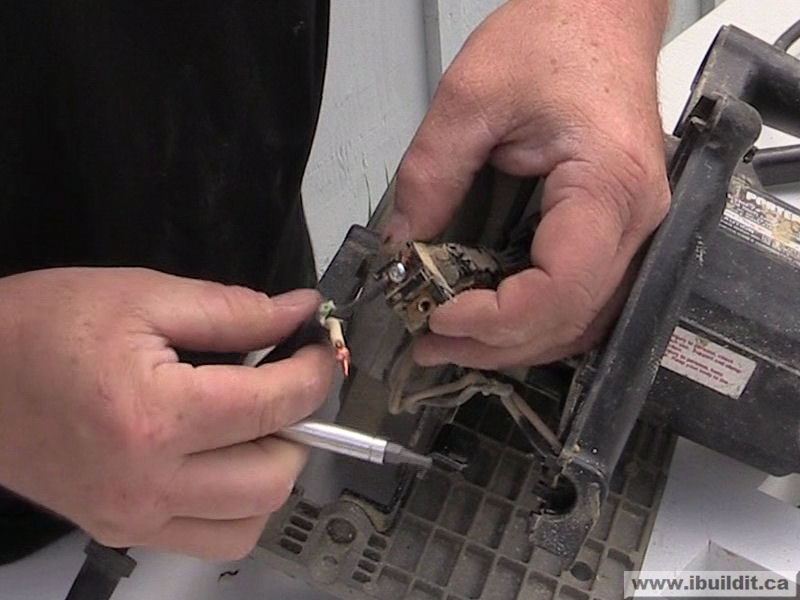 Screw the switch back in and reinstall the handle: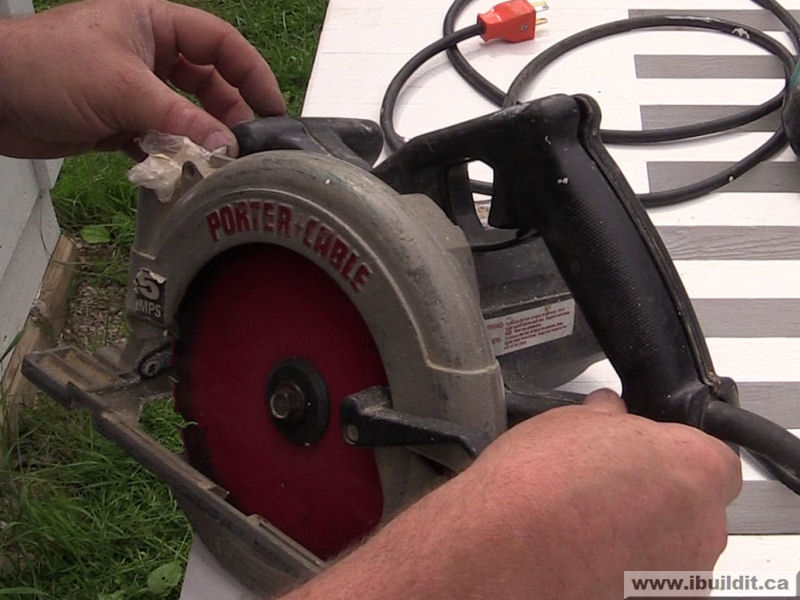 And drive the screws back in:
I've taken the plug off of the old cord to reuse on the new one. The plug was replaced about a year ago, so it's still in good condition.
Unfortunately, the hole in it is a bit small for the new cord, and I need to enlarge it slightly with the drill:
Strip the insulation, attach the wires and put the cover back on:
It's ready for another few years of use and abuse: