Power Wedge Bar Clamp Plans
"You can never have too many clamps" – true, but I'd go further and say that the clamps you have can say something about the quality of work you do. These easy to make clamps are not just beautiful, they are also very capable, lightweight and convenient to use.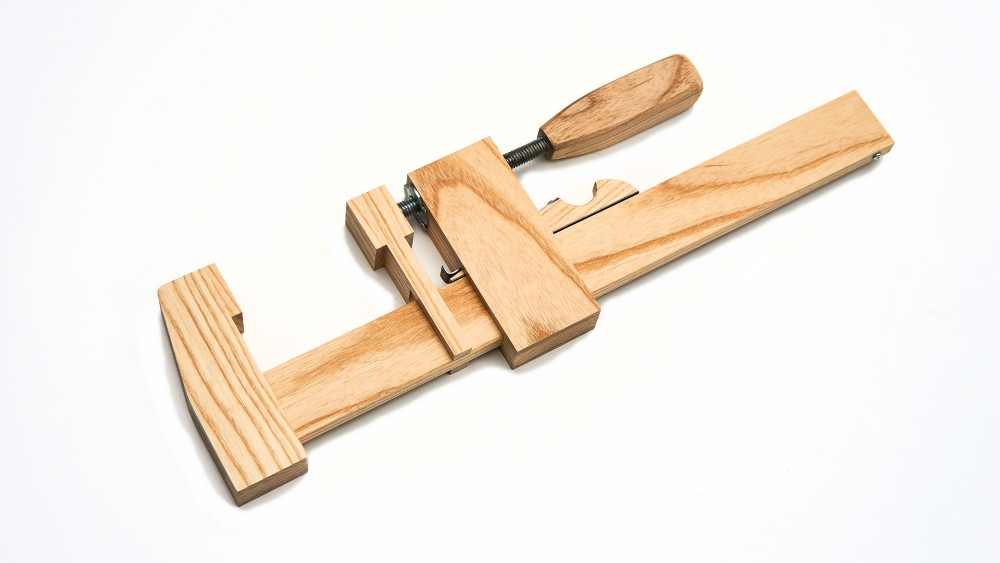 What sets these apart from other homemade clamps is the way the moving jaw locks on the bar – it uses a wedge instead of notches. This increases the strength of the bar (notches weaken it) and also greatly reduce the build time. Along with that, these are infinitely adjustable: just slide it closed on the stock you want to clamp and tighten it – the wedge locks immediately and securely.
As designed, the fully open capacity is 10″ (254MM) making these very versatile. And since these are made from wood, they are a lot less likely to dent or damage a delicate glue-up.
Feel free to look through the detailed build article for this project to see if it's right for you.
The plans consist of:
a materials list
5 detailed parts drawings showing all of the dimensions
7 assembly drawings that go through the build process step by step
The plans are easy to follow and all of the dimensions are in both imperial and metric, with the metric dimensions (millimeters) in brackets. Screw sizes and other hardware are in imperial units.
Please read these important notes before buying these plans.