Homemade Marking Gauge Homemade Woodworking Tools
Sure, you can buy a marking gauge, but why not make one yourself? This one is easy to make, uses parts that you might already have, and looks great.
I made a video showing how I made it:
To get started, a 3/16″ washer is mounted on a short piece of 1/2″ dowel, chucked in the drill press and sharpened with a file: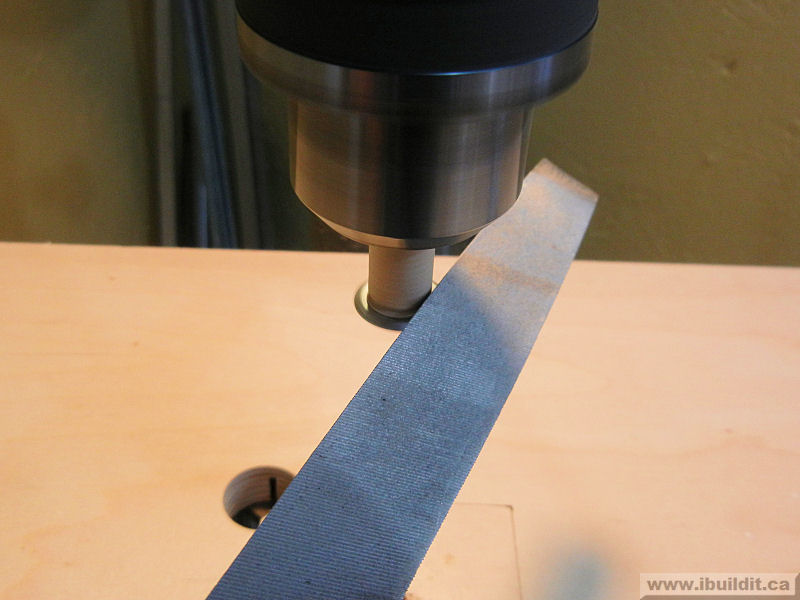 The aim is to make a disk with a sharp edge, like this: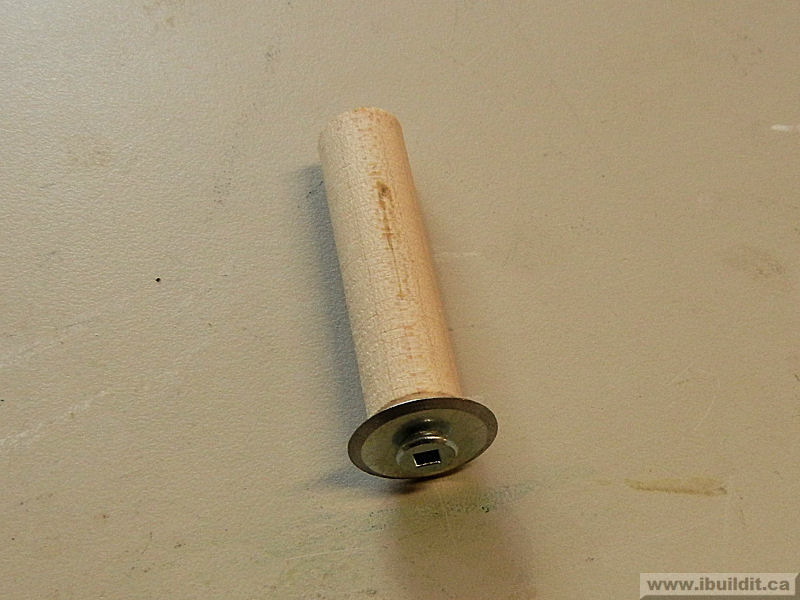 It's then screwed to the end of a 1/2″ hardwood dowel, about 10″ long. You can buy the dowel, or use my dowel maker, like I did.
The body can be made from any hardwood, and here I've drilled a 1/2″ hole through to receive the shaft:
Using the band saw, I cut a slit through.
The body was cut to length, then slotted on the end for splines at the table saw:
Splines are cut from maple and sized for a snug fit in the slot. These will keep the solid wood block from splitting.
A 3/8″ counterbore is drilled for the head of the clamping bolt:
Then a 3/16″ through hole is drilled.
The splines are glued in: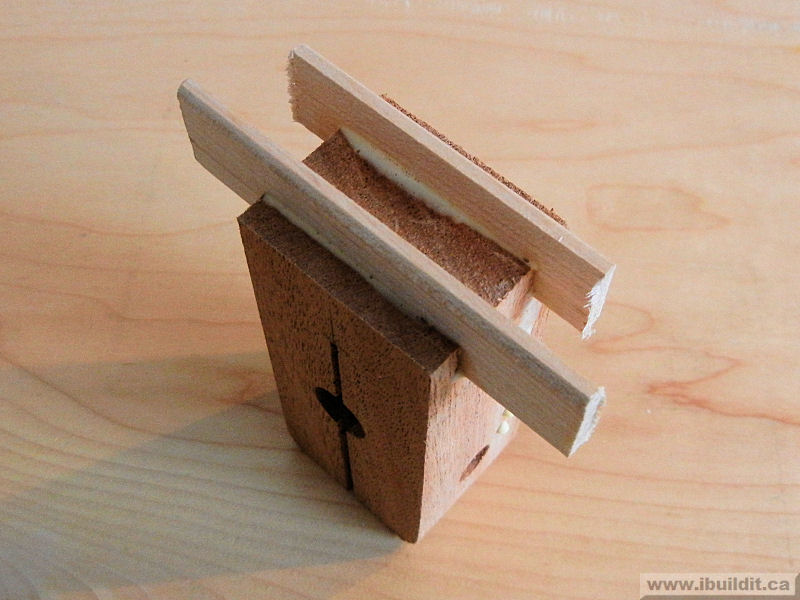 The clamping bolt is glued in with polyurethane construction adhesive to keep it from turning.
The assembly is left to dry overnight.
The next day, the splines are cut flush and the body is sanded smooth. I then applied two coats of linseed oil and left the part to dry overnight.
Finished and ready to use:
A neat project that was fun to build and will definitely come in handy around the shop. It's a good idea to make more than one of these, to set up at different measurements during an layout operation, or to give away to deserving friends.