Making A Quick And Dirty Band Saw Mill Homemade Machines & Jigs
This project is a bit different from most I've done, in that I didn't take pictures of each step in the build. Instead, I recorded video in greater detail, showing the important parts along the way. I posted each video as it was done and those are available to watch individually in this playlist:
I also took all of those videos and combined them into a single movie, and that is at the bottom of this page. It cuts out some of the finer details from the single videos, but has more about how the mill worked near the end of the video.
Here's the saw after the first cut: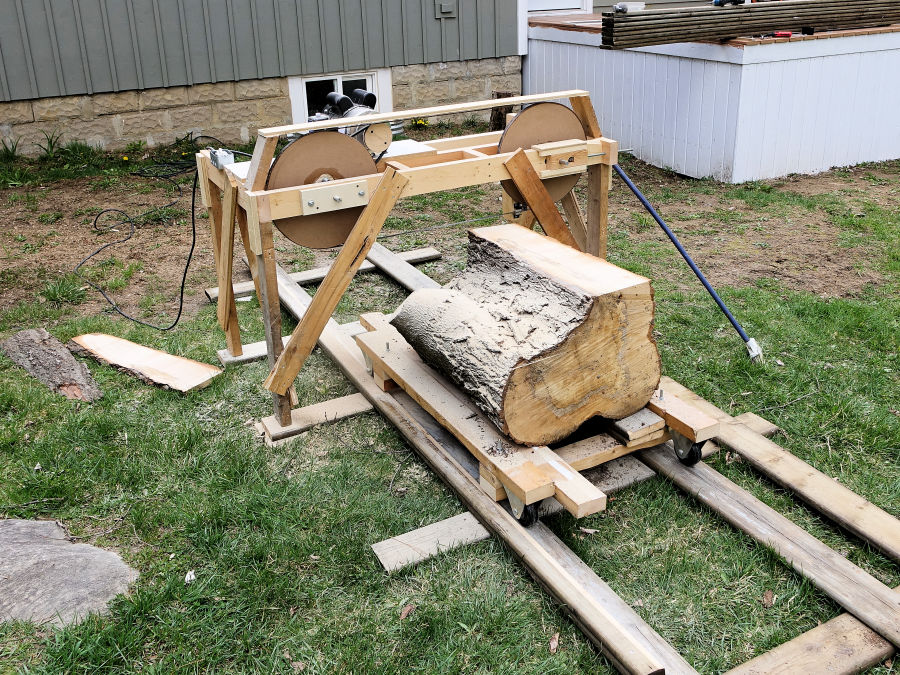 The blade is not ideal for milling lumber – too many teeth and a bit too narrow, but it did manage 6 cuts through this hard, green maple before getting too dull to use.
A better look at the cuts:
This wood has some interesting figure, know as spalting.
The widest cut I made: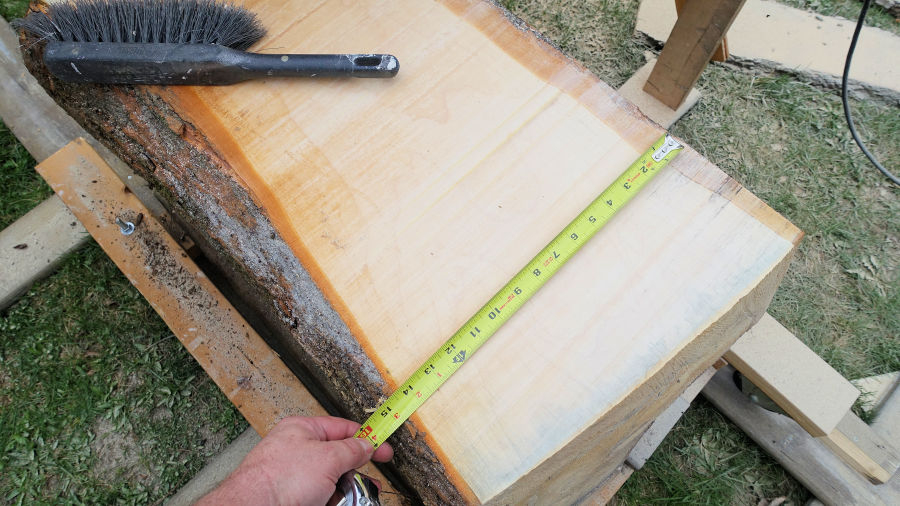 I made a video that covers building the saw from beginning to first cut:
If you have questions about this project, or are building your own and would like to show it off, there's a forum thread devoted to it here.