Making A Depth Stop Key Holder For The Drill Press Workshop Projects
I made the original version of this depth stop back in 2012 and it has performed perfectly over the five years since. But, since I made it from wood, sapele, I think, it has worn where it clamps onto the threaded post and is starting to lose its grip.
So I figured that since I have no intention of returning the two nuts that are normally used on these as depth stops, I should make a new version from a tougher material.
The original shown here:
And the new one made from aluminum bar stock: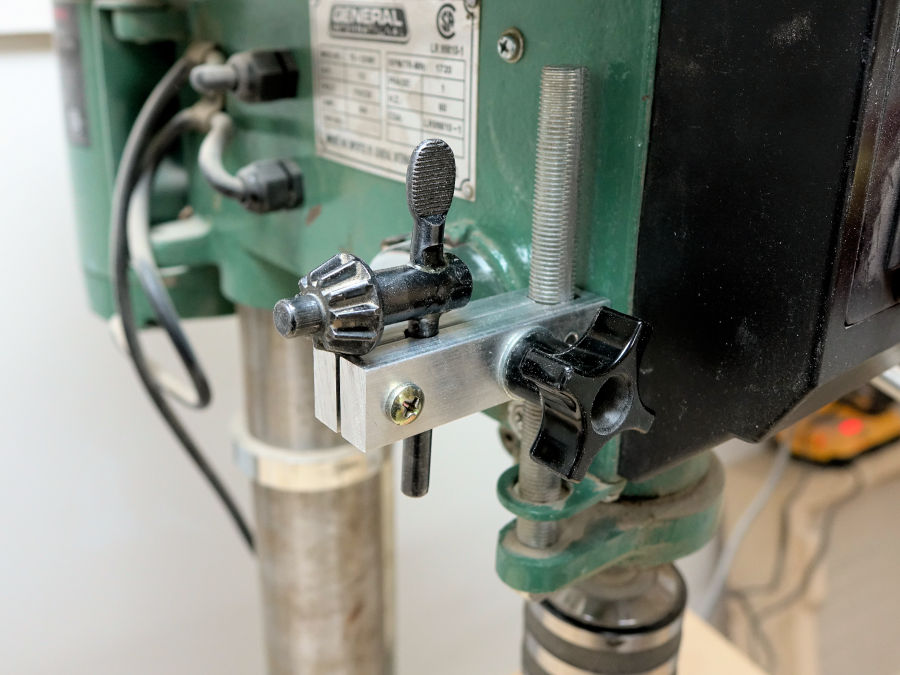 The bar I used was 3/4″ wide and 3/8″ thick, originally bought to use as a guide bar in my table saw slot.
The build is covered in detail in this video:
And here's a video showing the original: