Tip: Miter Clamping Dogs
Reliably clamping a miter joint can be difficult and to overcome this problem, I made these:
They clamp onto the part you want to join and allow you to get one or more clamps where you need them. The ones pictured above are cut from 3/4″ plywood and are good for narrow stock.
In this example (below, left), I made wider ones, for wider stock:
The picture on the right shows four used to clamp a 135 degree joint. Clamp pressure is exactly where it needs to be, and holds the joint together very securely.
Making a few varieties for different applications can really save time and frustration. They are easy to make from scrap wood and can be made any size, for nearly any angle: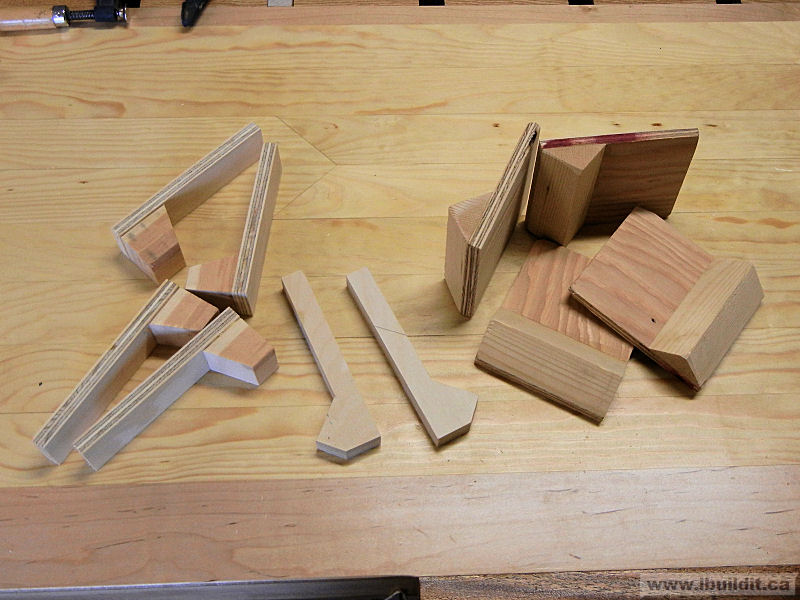 I made a short video of the clamping dogs in use: