Making The Front Porch Railings Home Improvement
After getting the craftsman style tapered columns finished, the railing could be made to finish off the porch. Before I could do that, I needed to redo the front steps by covering them with wood:
Unfortunately, I seem to have either lost or misplaced the pictures I took while doing the steps. Basically there are pressure treated stringers on the sides that are screwed to the old concrete steps. Risers cover the face of the old steps and the new treads sit down on them. Eventually, I'd like to replace these treads with cast concrete, but that will be a project that could be years in the future.
The posts that the stair railing fastens to start with 4″x4″ cedar that is bolted down to the bottom tread and deck. I cut the top faceted like this for looks and also to shed water:
To attach the posts, I used big lag bolts and drilled two 5/8″ holes into the bottom for them to fit. I then drilled a 1-1/4″ hole to access the head of the bolt: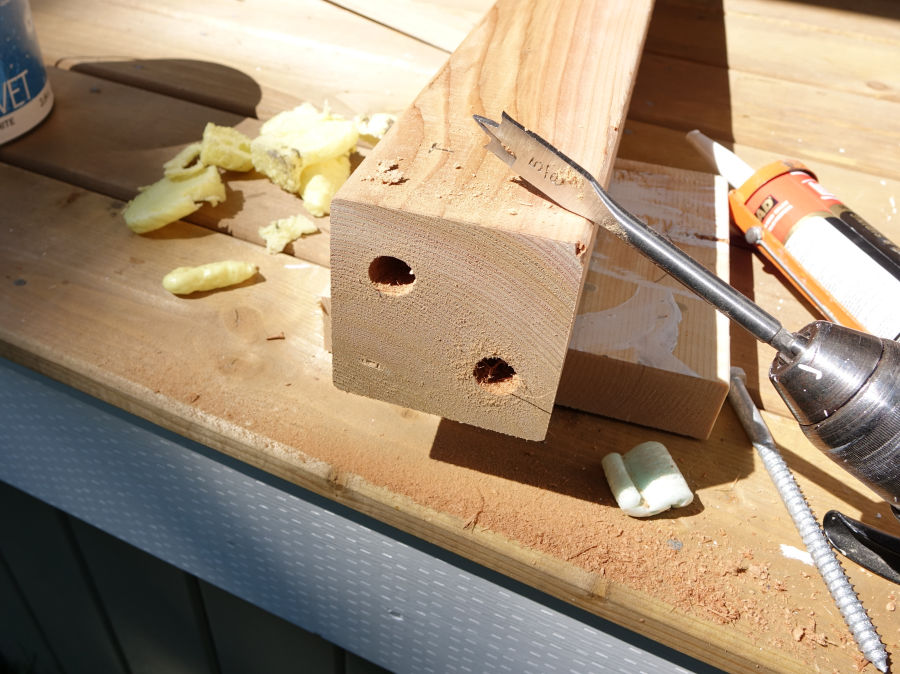 I cut a slot in the washers so that I could slip it in, under the head of the bolt, then screwed the bolts into the tread and framing: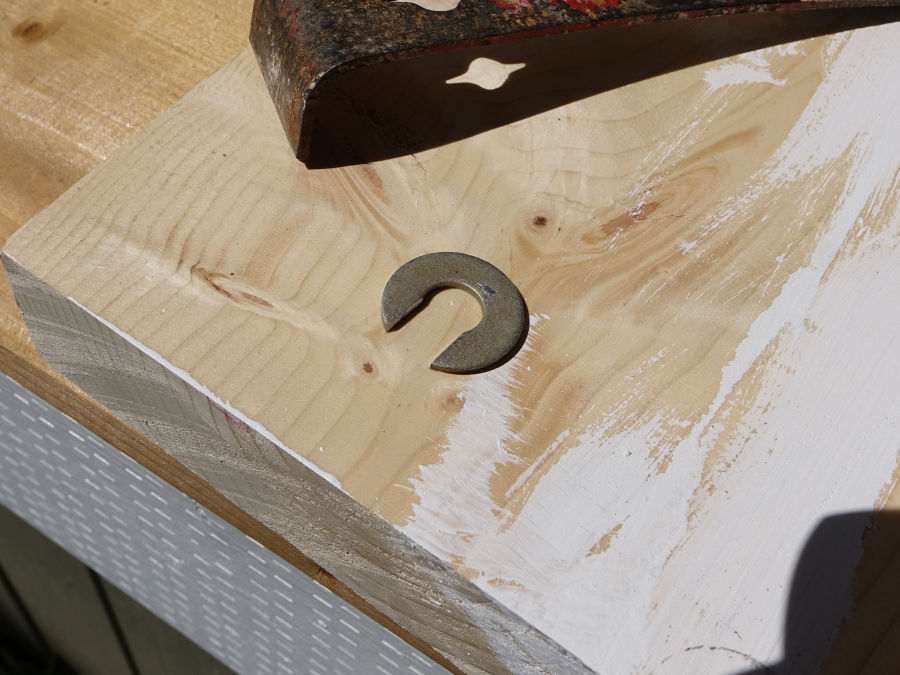 I used plenty of strong, waterproof construction adhesive under the post and in the bolt holes before tightening them: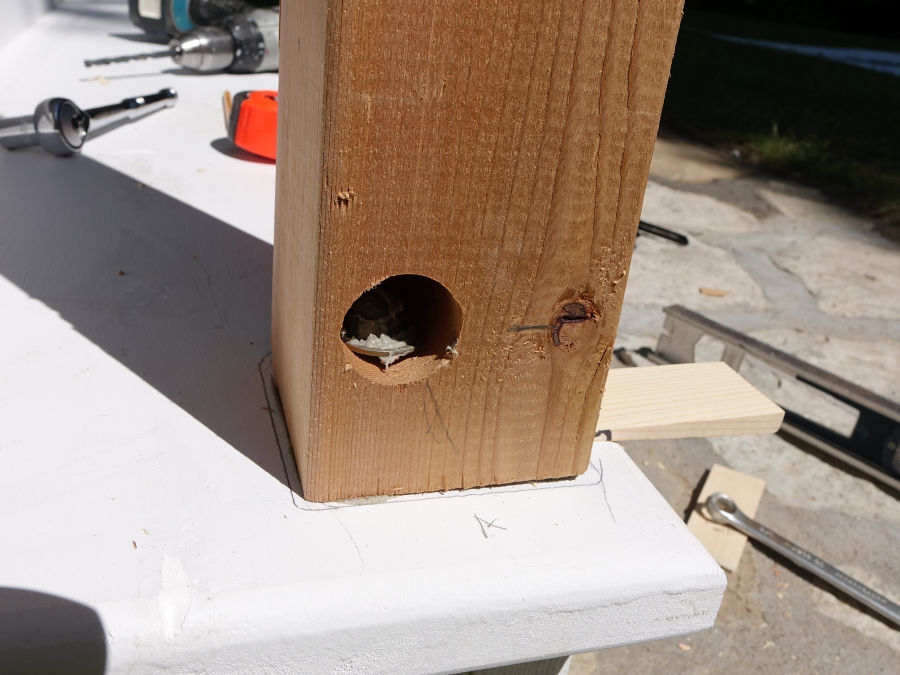 Note the thin shim to plumb the post. The tread slopes forward slightly to shed water, and the shim makes up for that.
It's a bit tricky to turn the bolts in that small hole. I let the glue set on these overnight before doing anything else with them: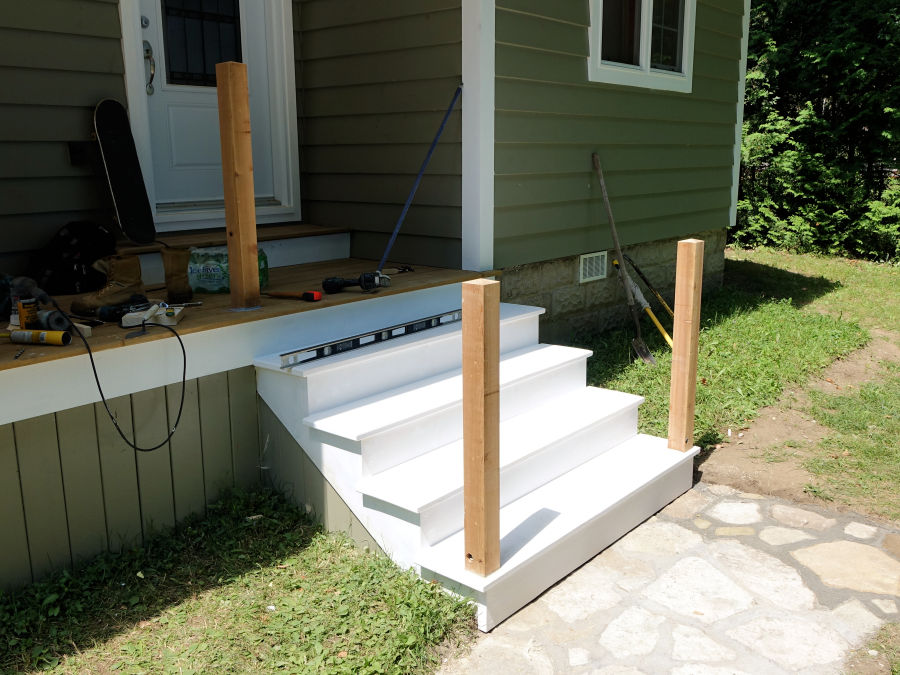 The next day, I caulked around the base of the post for even more protection, then started dressing it up by trimming the top:
I then cut pieces to cover the corners, in the same way as I did with the tapered columns: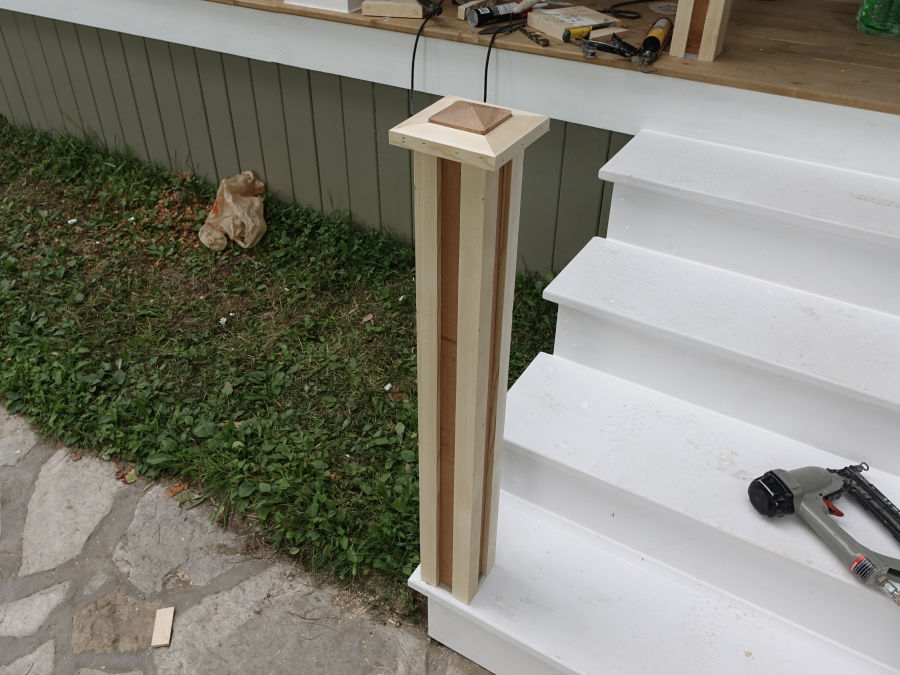 This trim also covers the bolt holes I drilled and give the posts more dimension: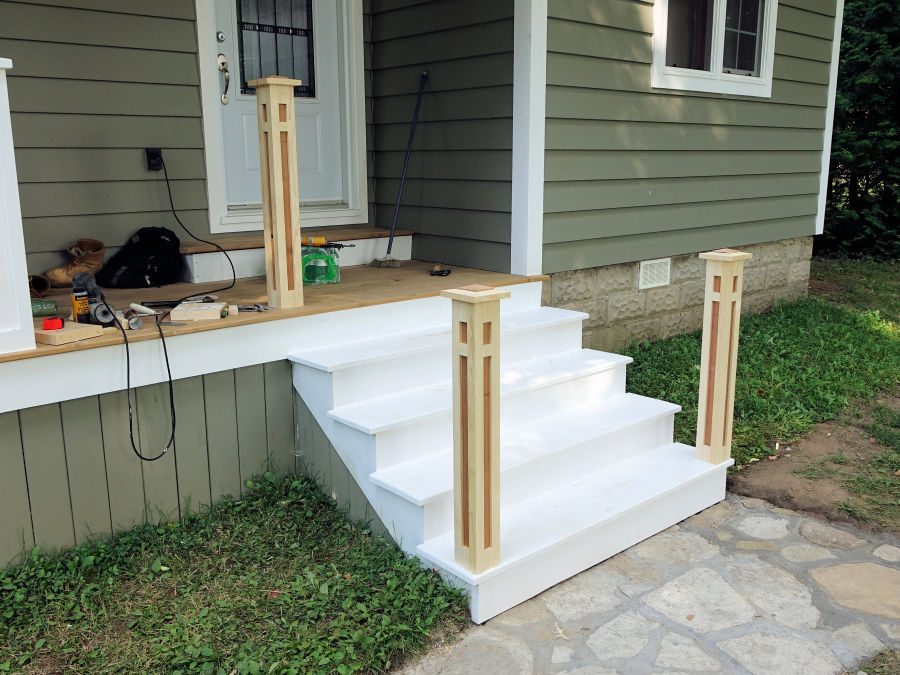 Prime, caulk the seams and two coats of paint on the posts complete them. I could then get started on the railings by making all of the balusters:
The balusters are just simple, straight pieces cut from used deck board, primed and painted.
I used new 2×4 for the railing components. All cut to length, planed and sanded smooth before priming and painting: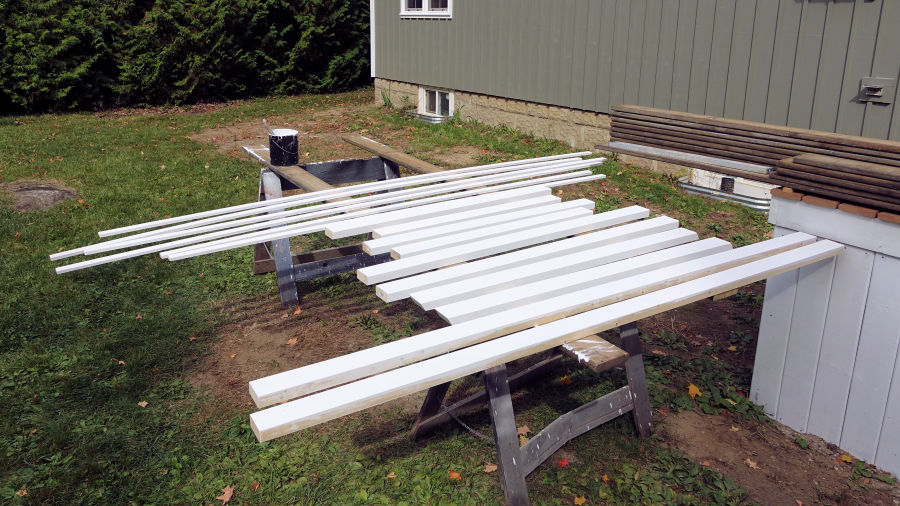 Getting the parts prepared was half the work, but installing it is always more interesting. The bottom rail sits down on the bottom trim of the tapered column, and is toenailed in place:
After each operation, I too the time to fill the holes and caulk the seams before moving to the next step.
The stair railing is made the same way, just on an angle. It's important to get the baluster spacing as consistent looking on each section. The spacing can differ slightly, to make it work out better, and that won't be noticeable: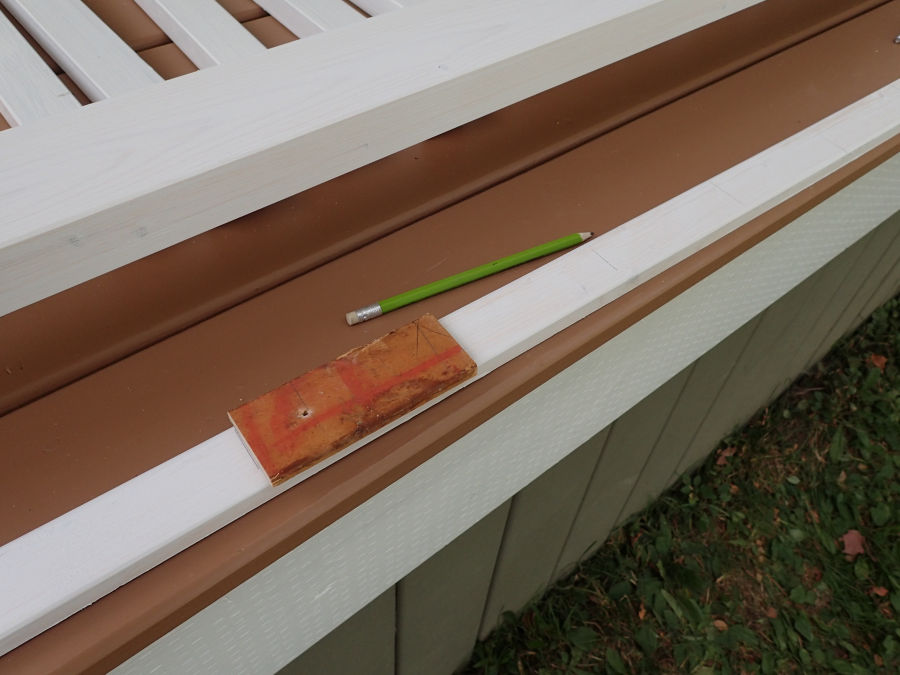 I added a support under the bottom rail on the longest section and that finished the job: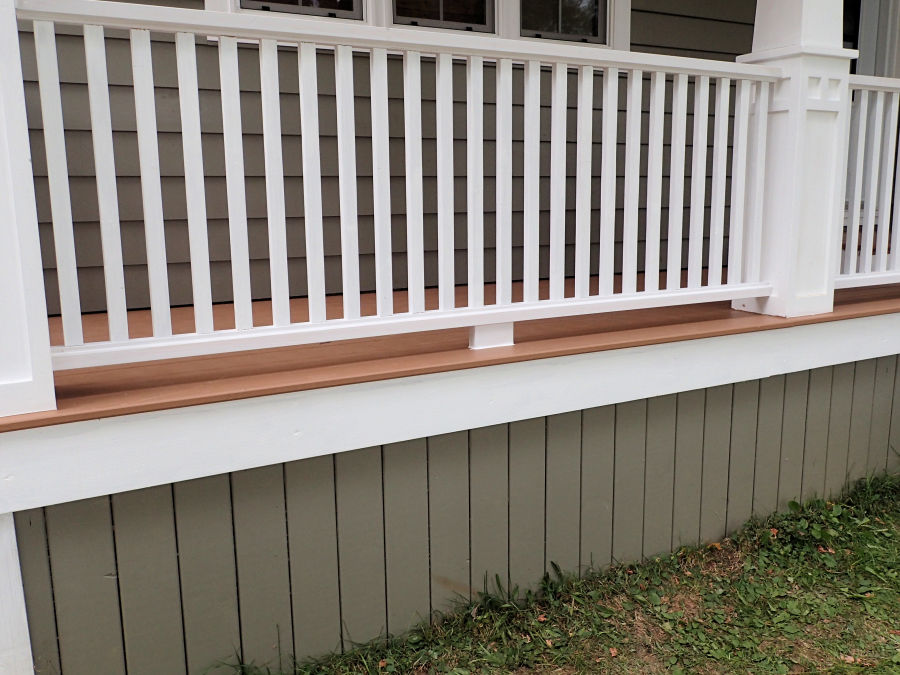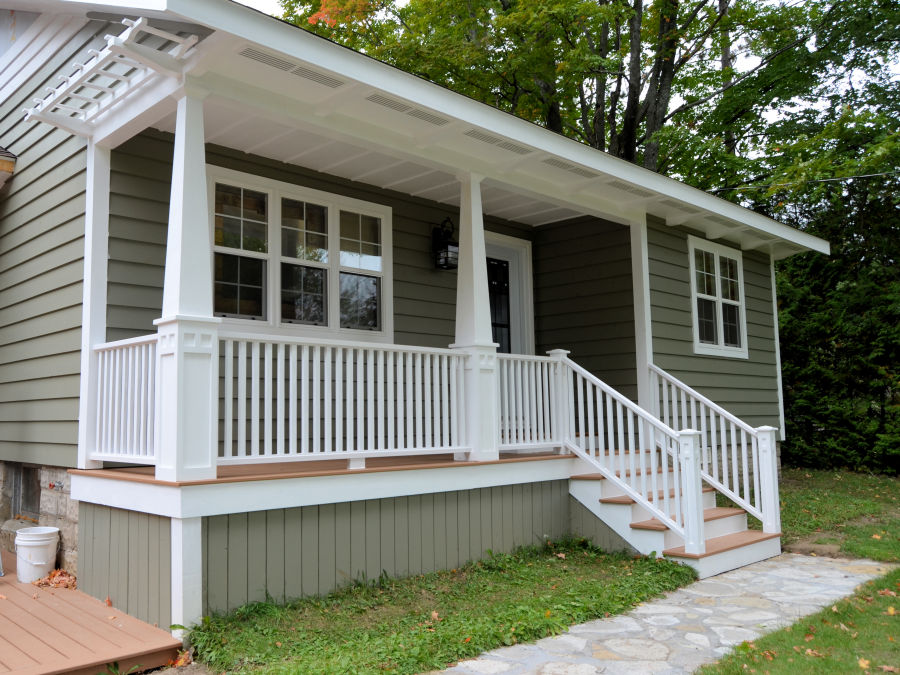 Looks pretty darn good from every angle: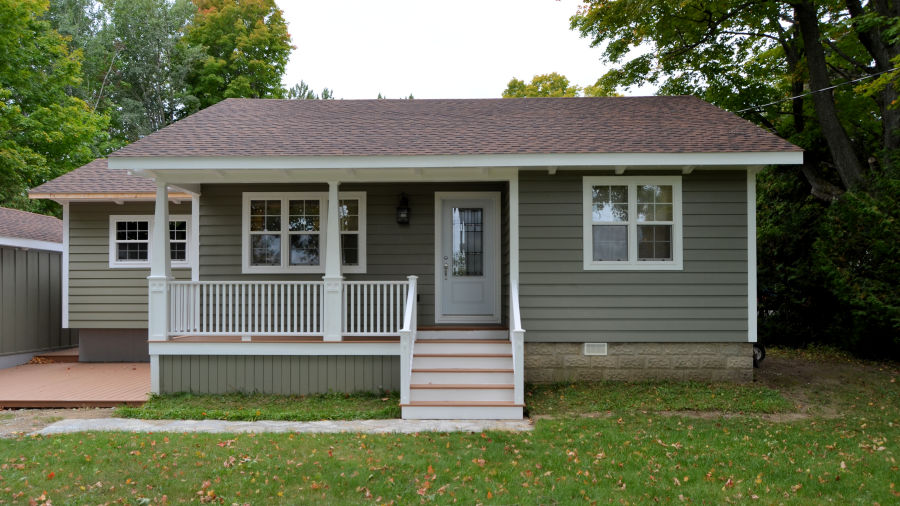 I made a video that covers the railing build in more detail: