Making Portable Folding Saw Horses Workshop Projects
Saw horses are good to have for every home owner, handyman or woodworker; doubly so if they are easy to store when not in use. From cutting lumber, to painting, or setting up a temporary table, these prove their value every time they are used.
There are several ways to make folding saw horses, but I want to show the way that I think is the best and easiest. Though very economical to build, these are much stronger than they look and will support a lot of weight.
Like every other project, we start with some
material: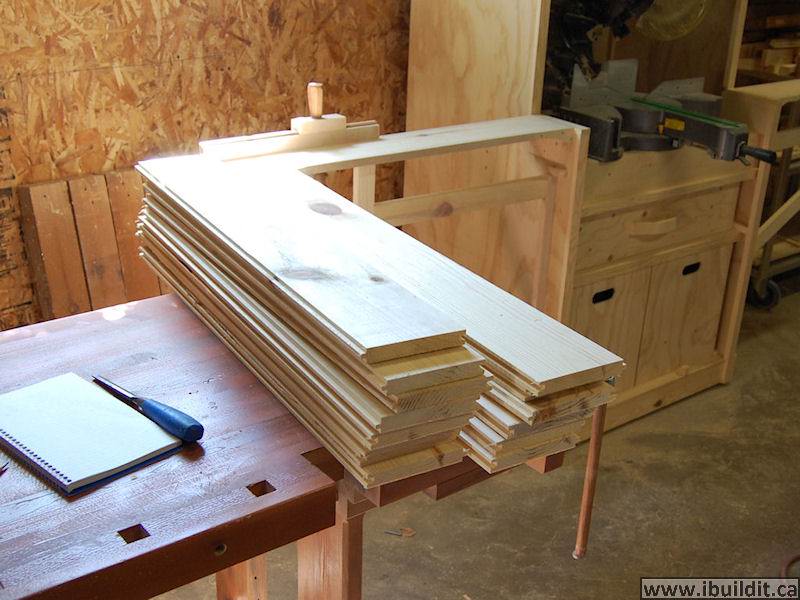 Pine boards, cut to length, to make up the legs and stretchers. These need some further machining to remove the tongue and groove, to be a final width of 4-1/2″.
Shallow dados are cut in each leg to receive the stretchers, and the parts are glued and screwed together: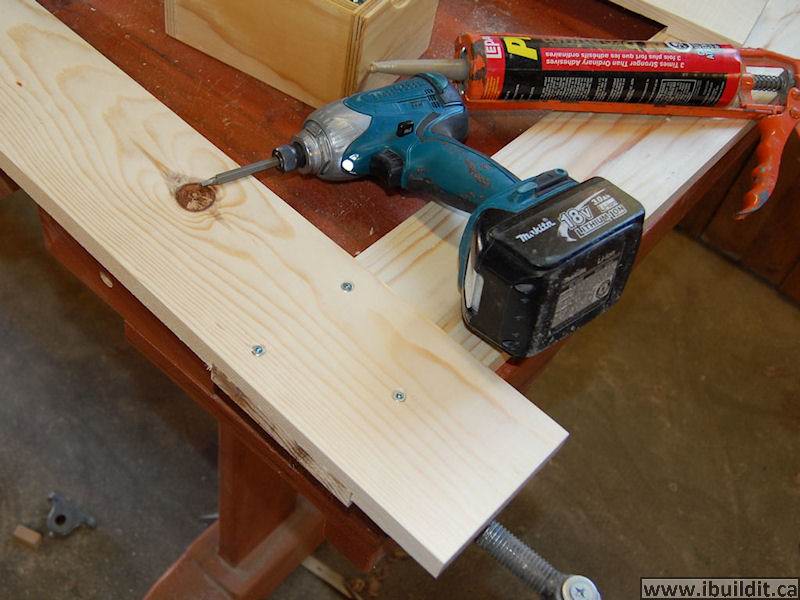 No need to overdo it on the screws, as the urethane based construction adhesive will give most of the strength to the joint.
If some are tight, a quick adjustment with a block plane will get the perfect fit:
Regular door hinges are used for the folding mechanism. Here I'm flattening the hinge, to make it work better for this application. The result is that the hinge is now flat on the back side, allowing it to be screwed on without interference from the barrel.
On the left is the flattened one, the one on the right is not yet modified. Another option is to buy strap hinges – these are made flat on the back and won't need this fix. I already had these hinges though, so it made sense to use them.
Put in the correct position and screwed in place: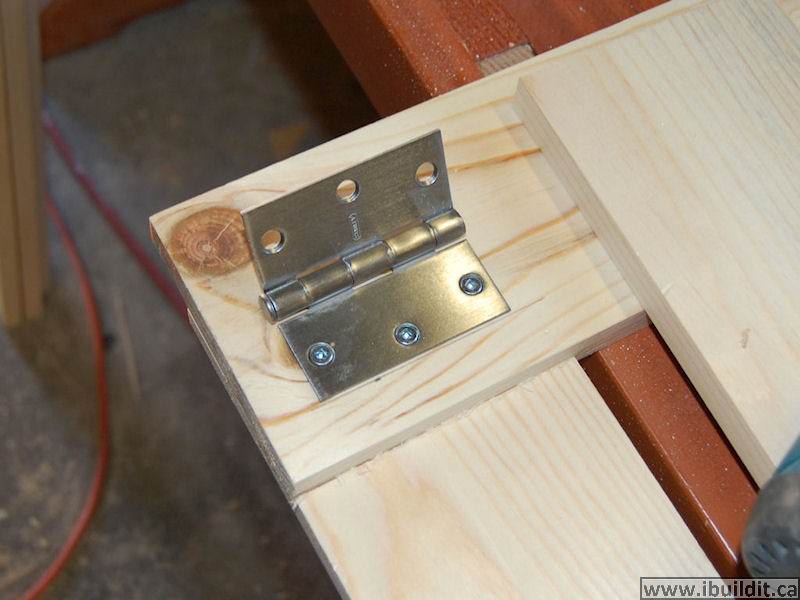 I've used #8 x 1″; wood screws to attach the hinges.
Fastening the other two legs: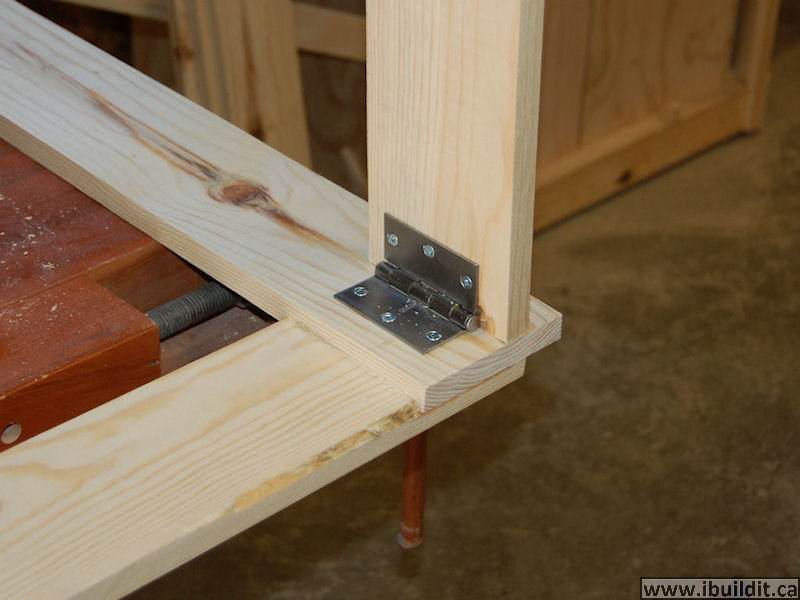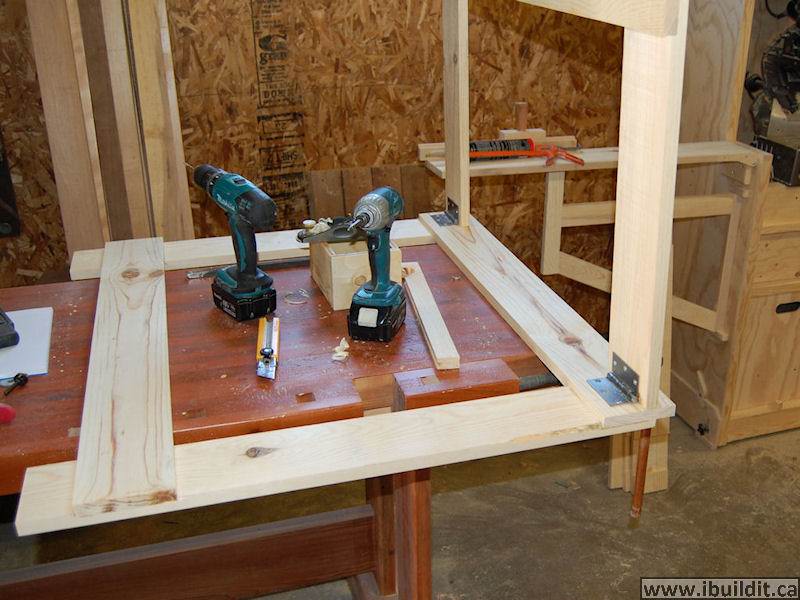 And the basic structure is complete.
Adding a thickener to the top stretcher: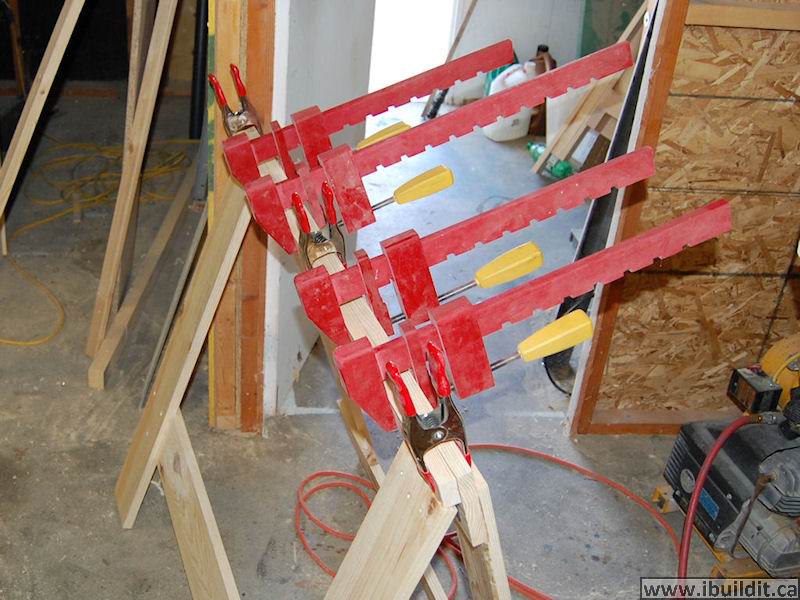 This serves two purposes: first, it stiffens the top stretcher, to resist bending under load. Second, it acts as a stop for the legs on the top. When fully open, this piece takes some of the load off the hinge connection, making it less likely to collapse if overloaded. I'm using glue only to attach the stiffener – you don't want any metal fasteners near the top, as it is likely that at some point a saw blade will cut into it.
To hold the legs open, I used chain: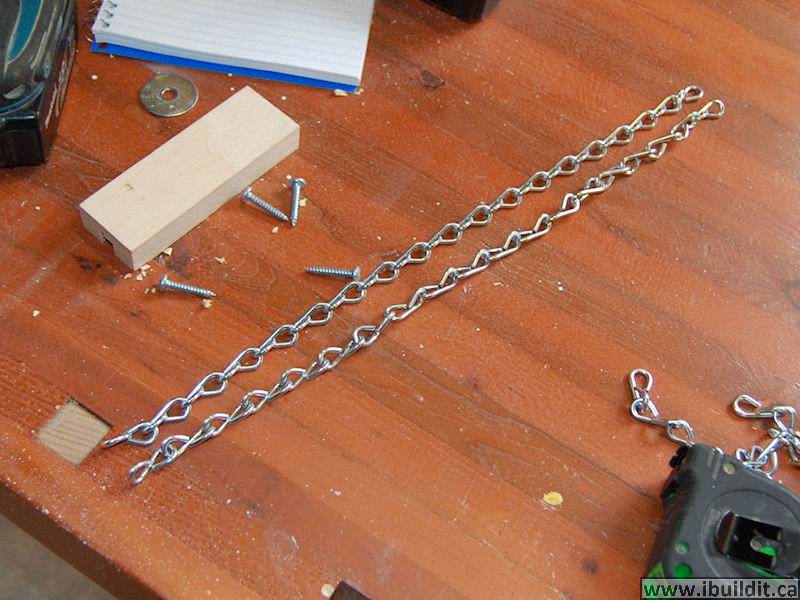 Cheap but strong, it is easily fastened in place with screws. Another version of the folding saw horse I've seen has a hinged shelf in place of the chains. I prefer the chains though – simpler and it's impossible to pile junk on them.
A little sanding and we're done: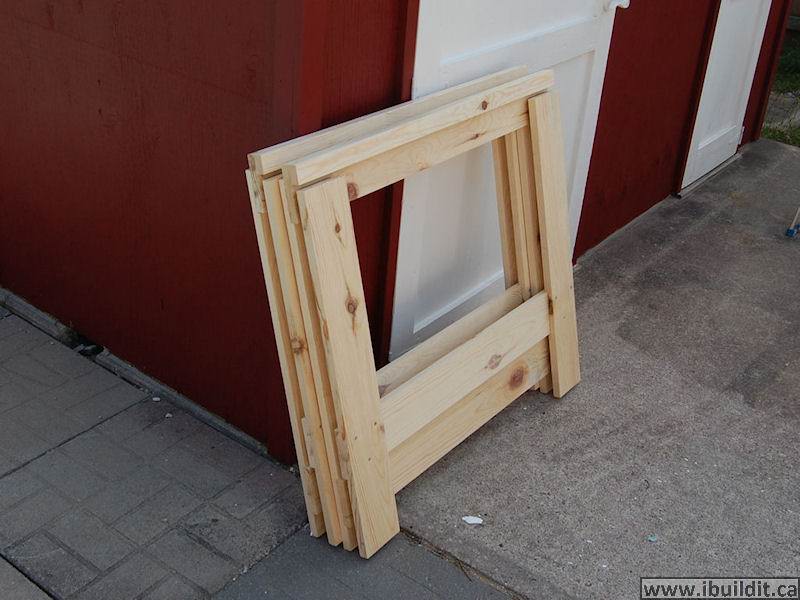 Neatly folded. As seen here, the lower stretchers are offset, one above the other. This allows the legs to be more compactly folded.
The temptation to varnish these is strong, but I know that it would be a wasted effort – these will no doubt catch many different colours during their lifetime, just from supporting whatever I happen to be painting at the time.
Update
For those that might have some doubts about the weight carrying capacity of these folding sawhorses, this picture should lay those concerns to rest. One sheet of 3/4″; plywood on the bottom, 10 sheets of 1/2″; drywall and one sheet of 1/2″; OSB – roughly 700 lbs.
They have been in continuos use since I made them four years ago, and show no signs of deterioration. I've even left them out in the weather for days on end.