Making Wooden Handles And Pulls Workshop Projects
I had a couple of requests for more detail on the wooden pulls I used for my deep shop cabinet with drawers, so I thought I'd do that and another favourite type of homemade wooden pull of mine.
I call this the long pull, since it can stretch from one side of a drawer to the other, or from the bottom to the top of a cabinet door:
As you can see, it's fairly simple. I generally make these from softwood – spruce or pine, since they are often used on shop furniture. After they are cut out on the table saw, I ease the edges with the block plane and sanding block to make them more comfortable to grasp.
Here are two more variations, the ones for my wooden window blinds are the same profile, but smaller. The pair I used on my heated cabinet are "U" shaped: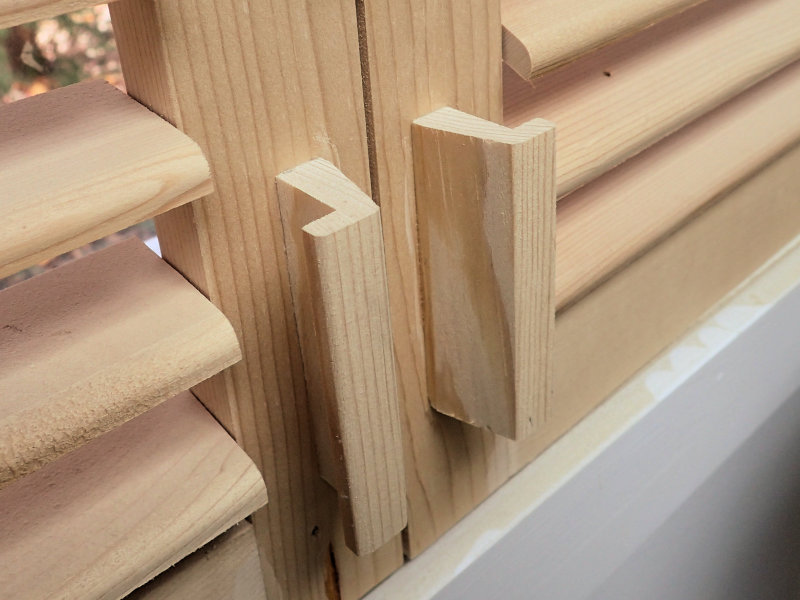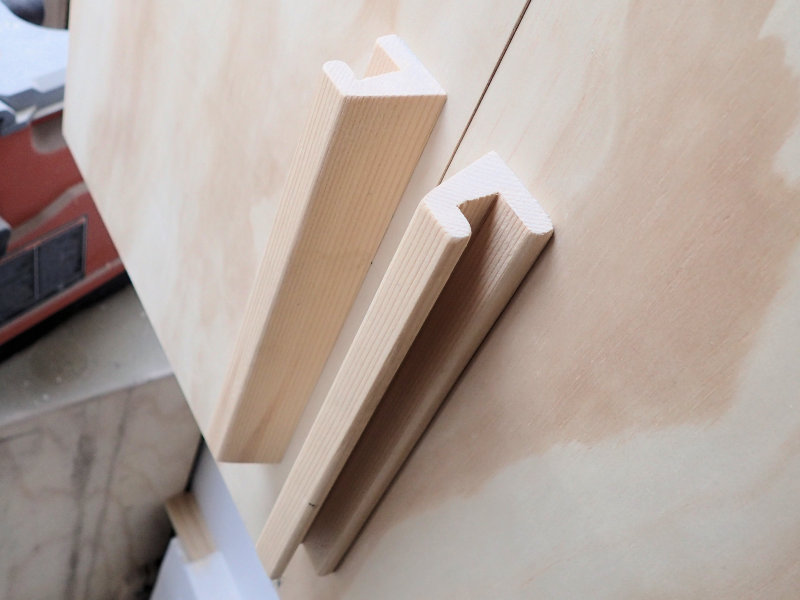 Here are the dimensions for the larger size one: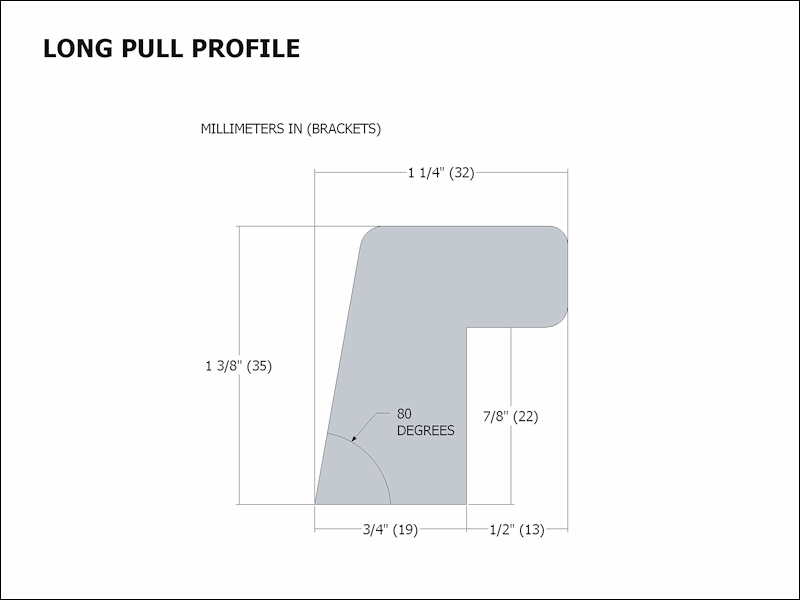 It starts with a piece of stock 1-3/8″ x 1-1/4″ and a bit longer than you want the handle to be, so that you can trim it to exact length afterwards.
For a smaller size, just reduce all of the dimensions by 1/8″ or 1/4″The other type is a little more fancy, but no less durable. I used these on my
down draft sanding table
and they have held up exceptionally well. I just glue these directly to the face of the drawer front or door, but they can be screwed on from the back as well: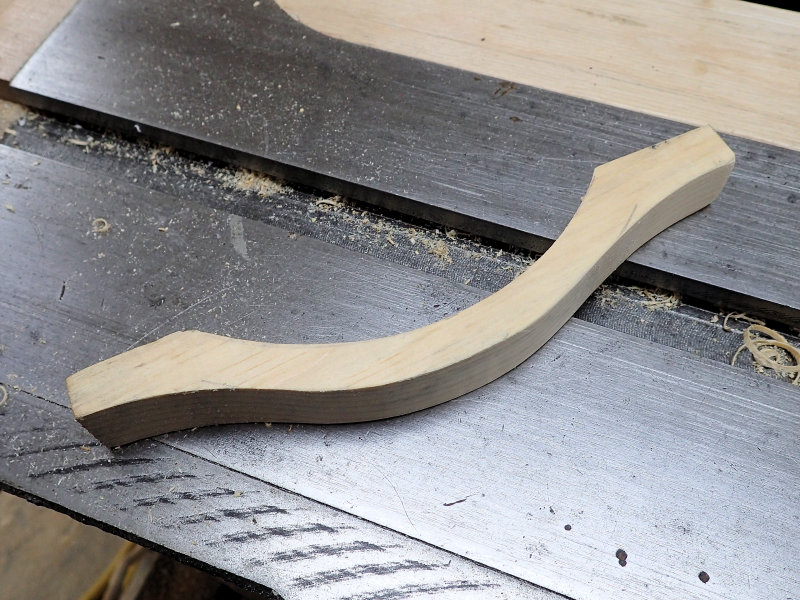 The dimensions: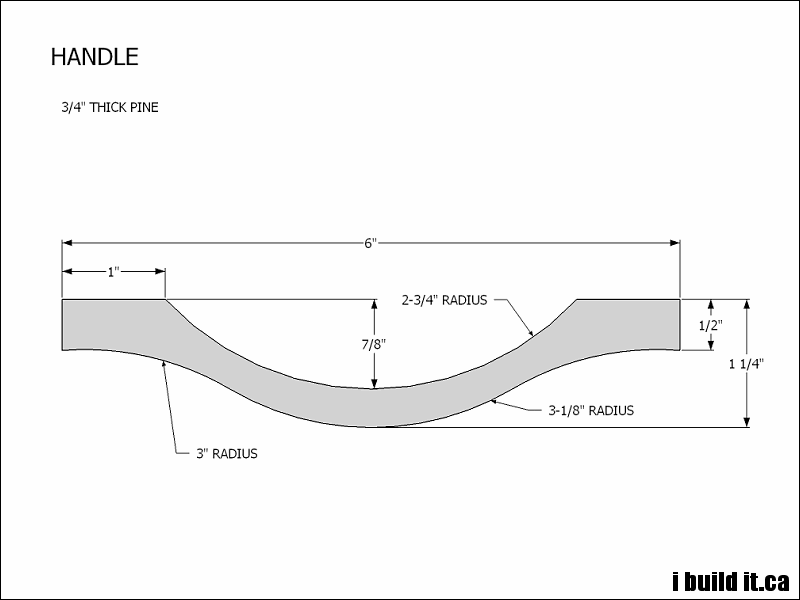 You can right click the drawings and select "save image as…", save it to your computer and print it. The image can be scaled down to whatever size you'd like to glue onto the stock as a cutting template.
I made a video showing how I make both types:
I've been working on my new miter saw station and general shop reorganization, and decided to move the wall mounted cabinet I built a couple of years ago to the space above the miter saw station. When I first built it, I didn't put any handles on, since the doors could easily be opened without them. Now that it's sitting on top of the miter saw cabinet, I can reach under the doors to pull them open, so I figured I'd make and install some simple wooden handles.
To get started, I cut a pieces of maple that are about 3/4″ long from a strip that is 1/2″ square. I had already sanded the strip smooth and rounded over the corners: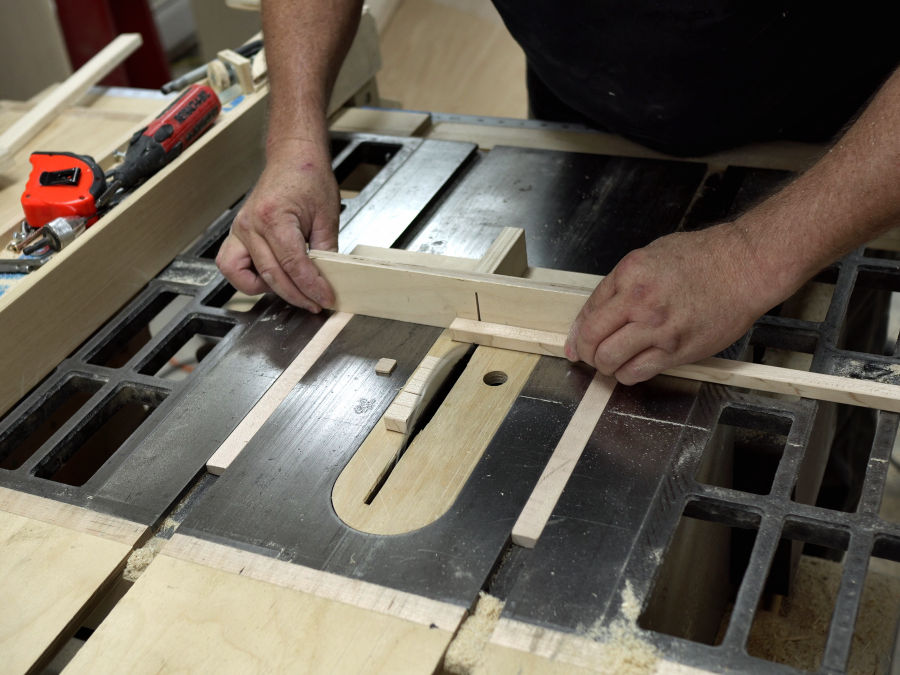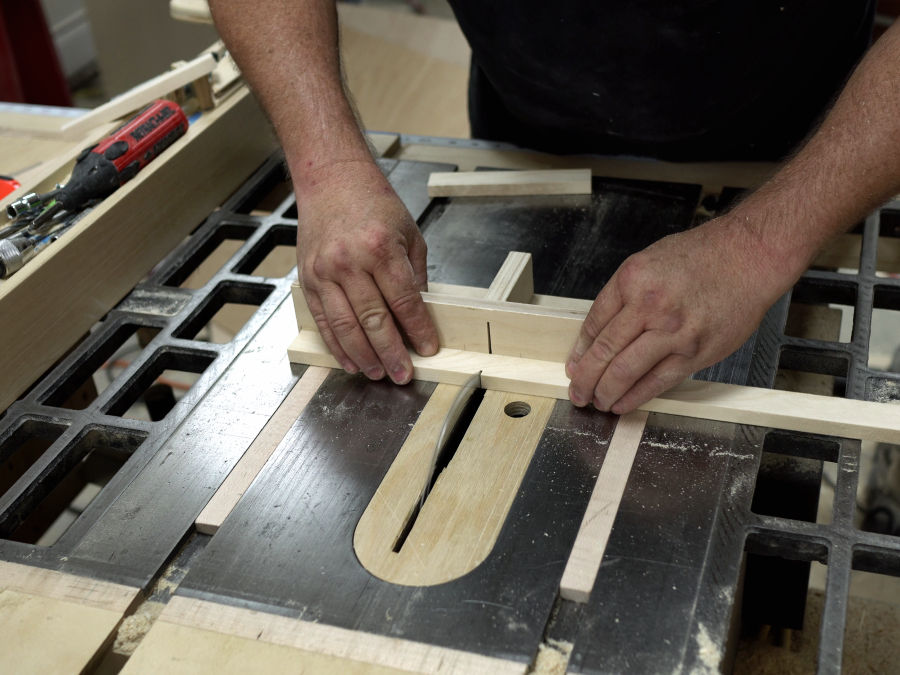 Those are the standoffs and for the handle itself, I cut pieces of spruce to 6″ long. Any type of wood can be used for both parts.
With all of the parts cut out, I glued on the standoffs with regular wood glue: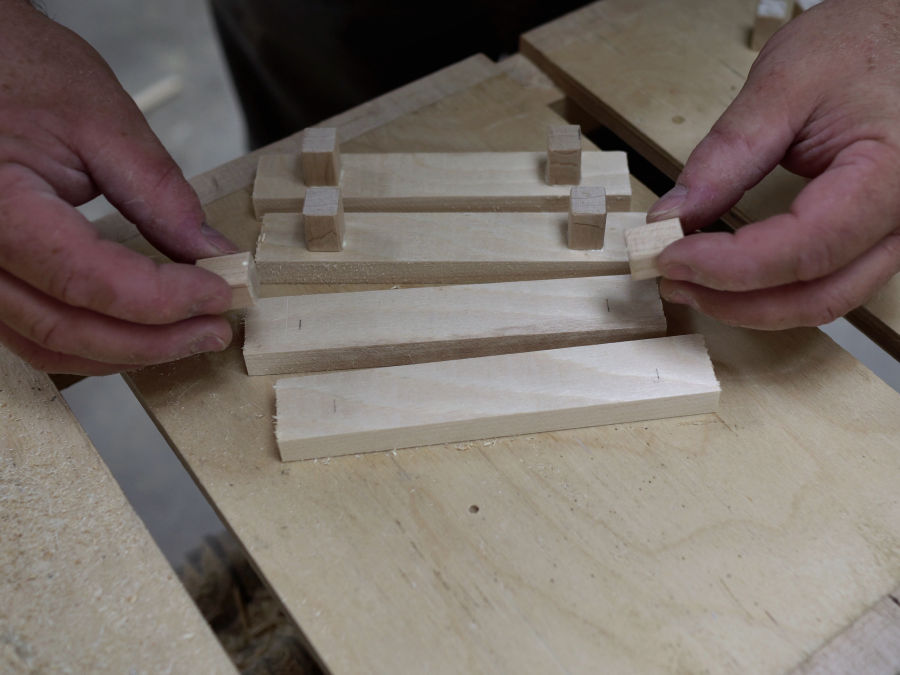 I just pushed them down with firm pressure and set them aside until the glue dried.
Next, some sanding to make them perfectly smooth: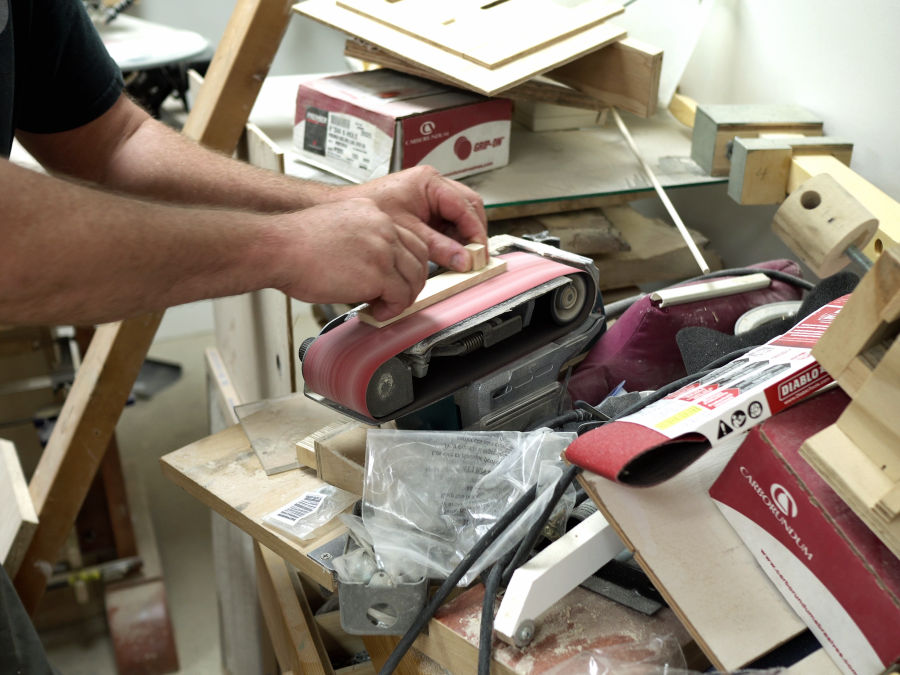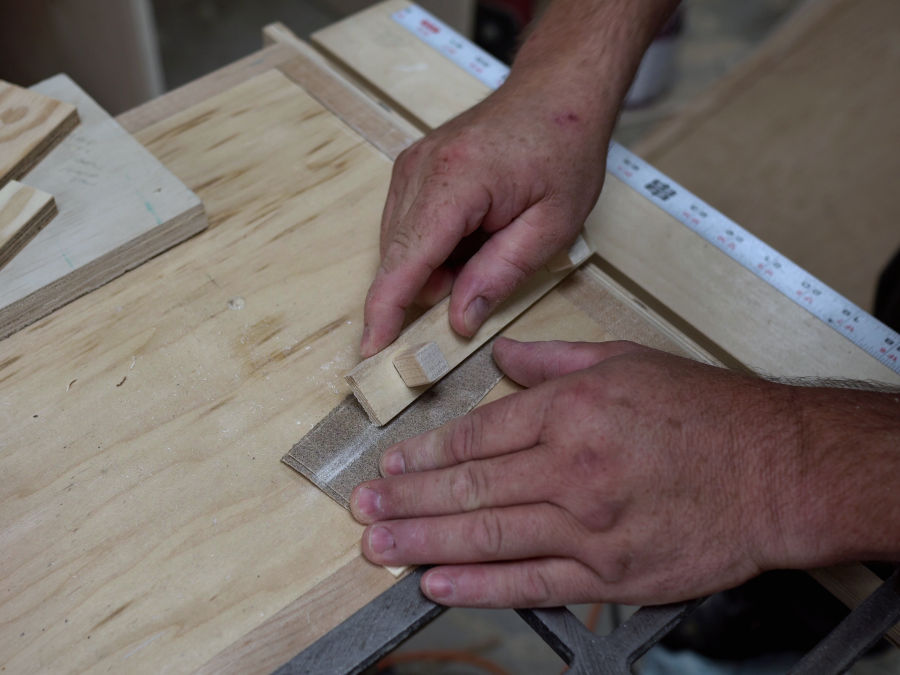 And a coat of finish. I used brushed on water based poly, but a spray would be more efficient:
To mount the handles, first I marked the hole locations on the back of the door (I used the handle itself to do that), then clamped the pull in place and drilled through the door and into the standoffs on the handle: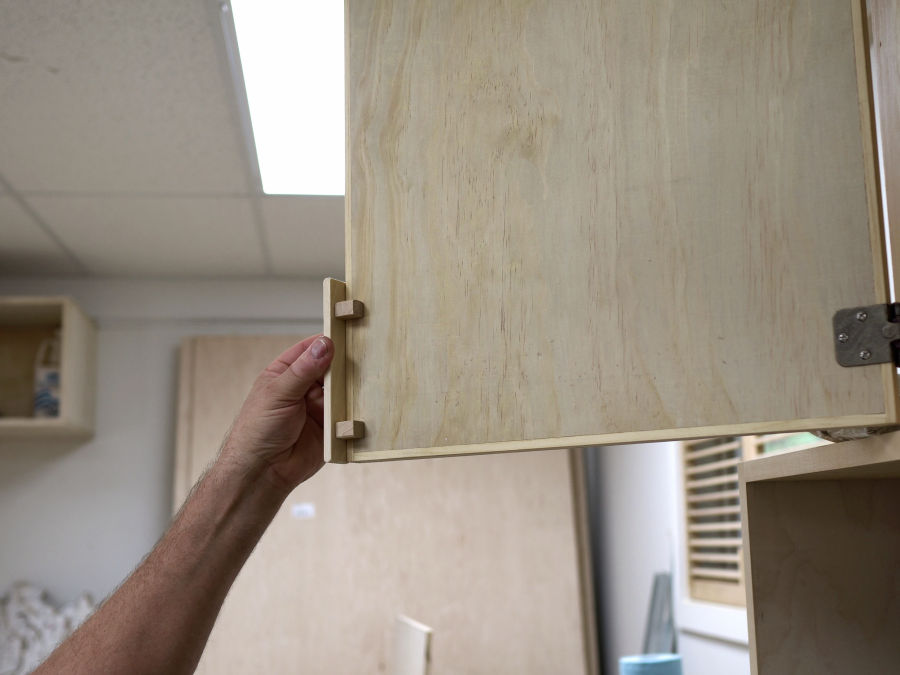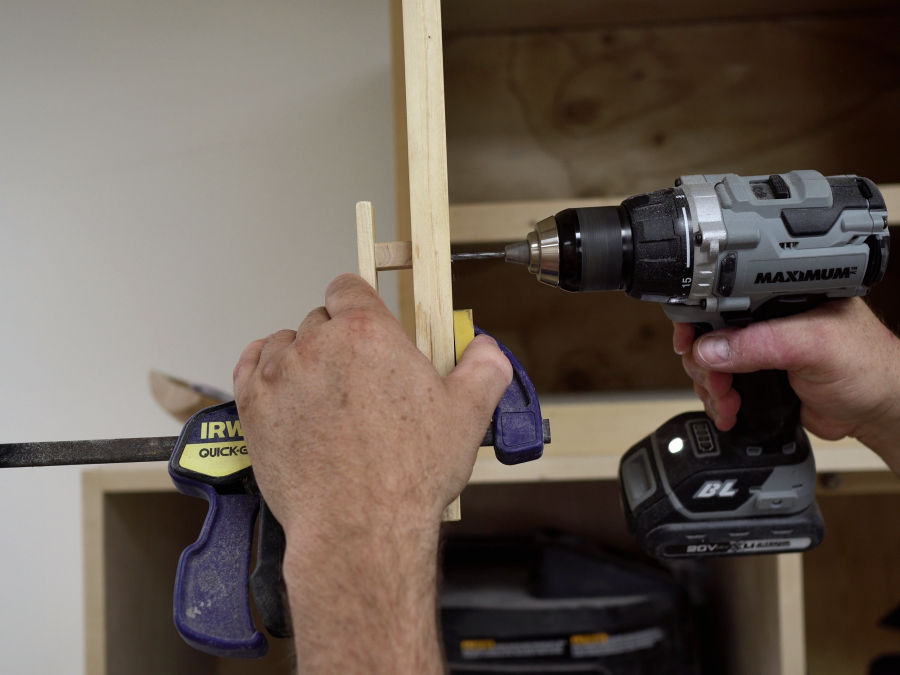 Then it's just to drill the right length screw (I used 1-1/4″ #8) and lightly sand it: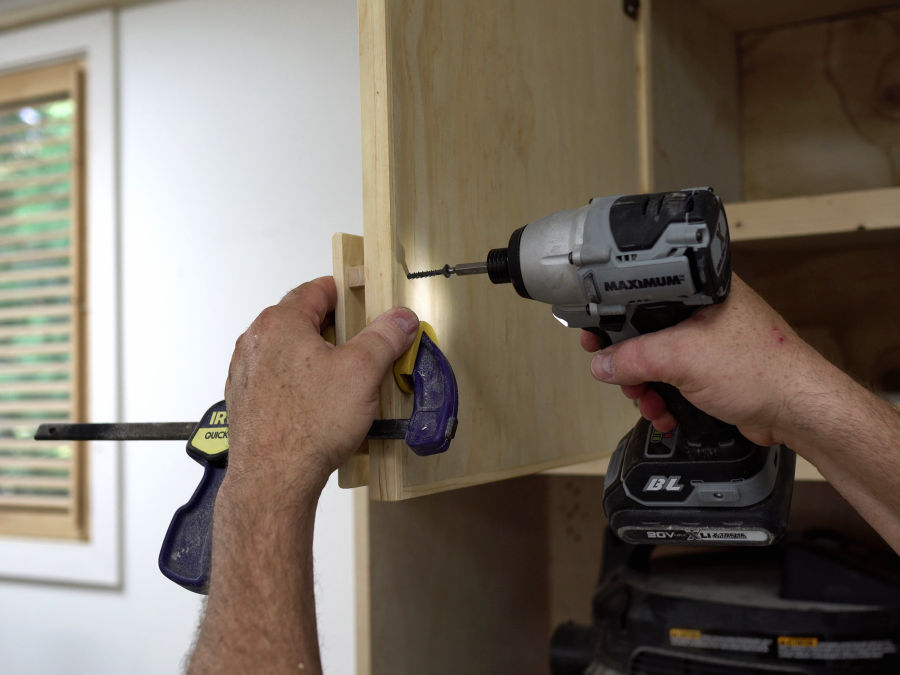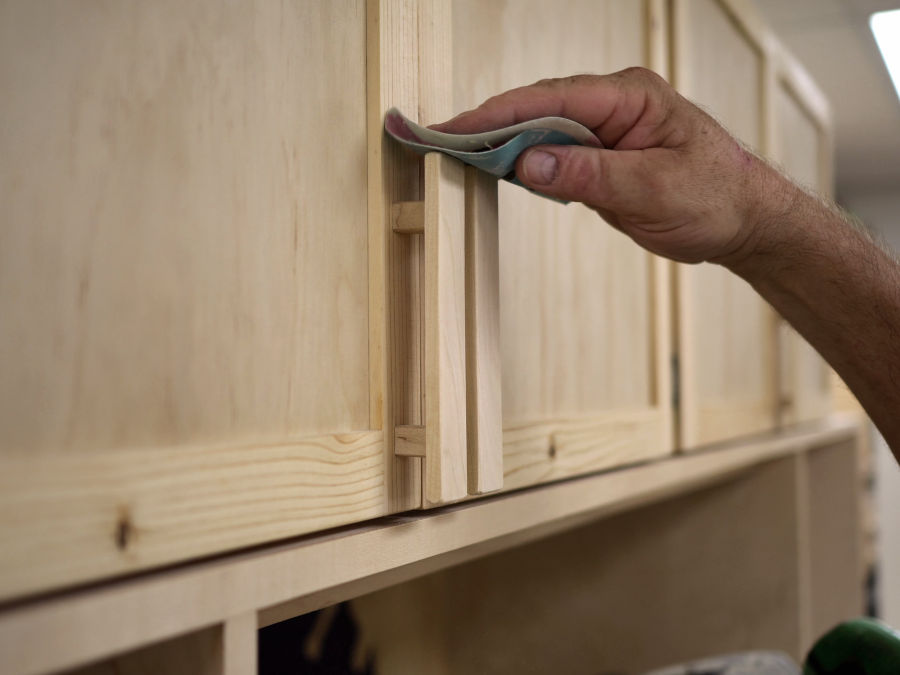 And another coat of poly after it's installed: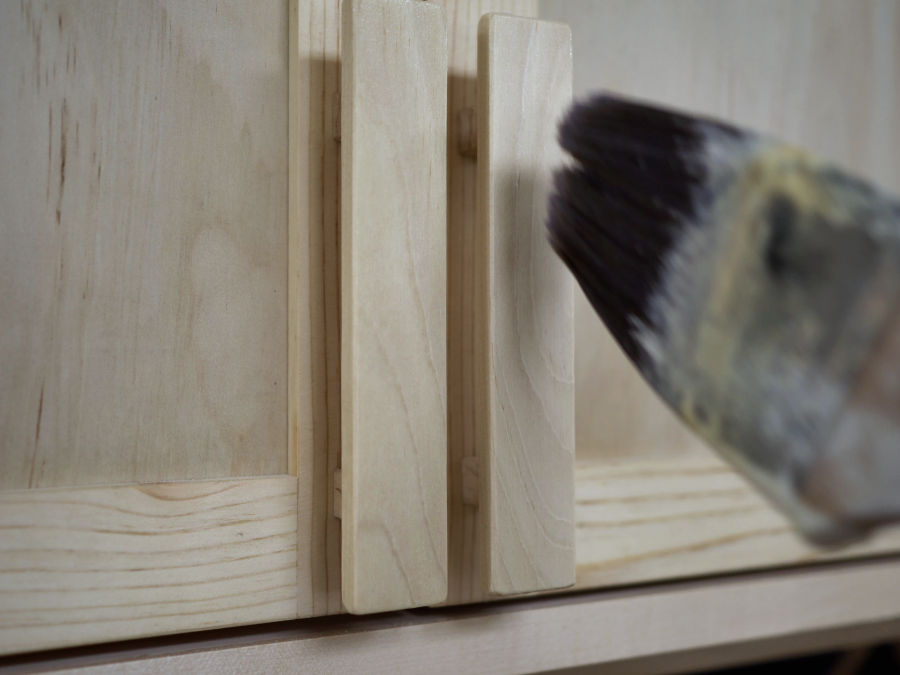 I made a quick video showing it all: